Here comes the latest product of the Caliburn series-Uwell Caliburn X Kit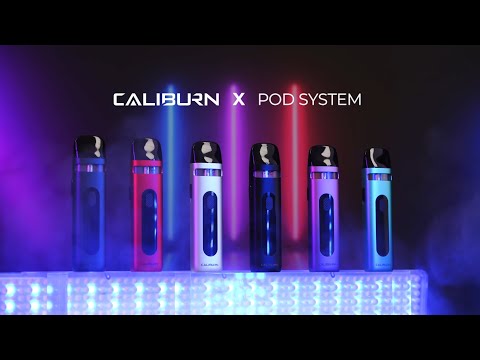 What Is New For The Uwell Caliburn X?
It brings MTL vaping, with an overall lightweight and portable design.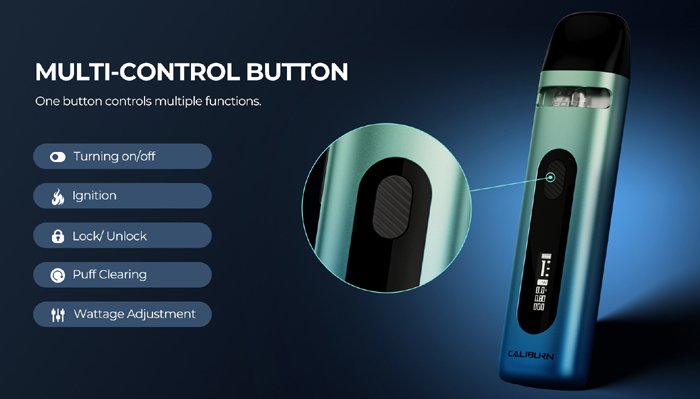 Powered by an 850mAh internal battery which is charged via the USB Type C port at a fast 2A charge rate.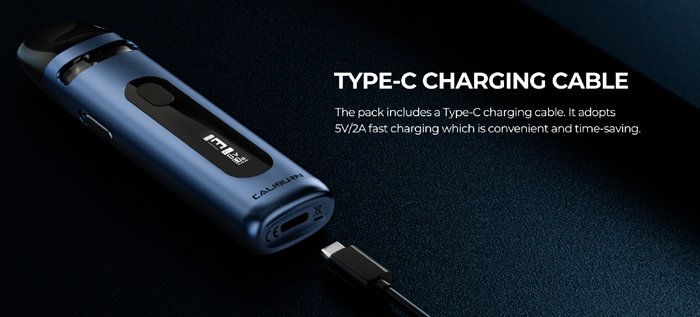 If I am not mistaken this is the first in the range to feature a screen. It is an OLED screen but sadly the size is not mentioned.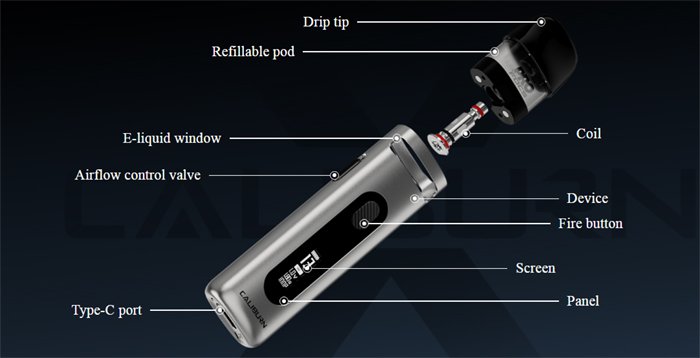 The screen is required as this now has Variable Wattage from 5-20W and the fire button has multiple uses including output adjustment.
Features 2 kinds of firing types, one is the button active and the other is draw active, just choose one which is suitable for your habit.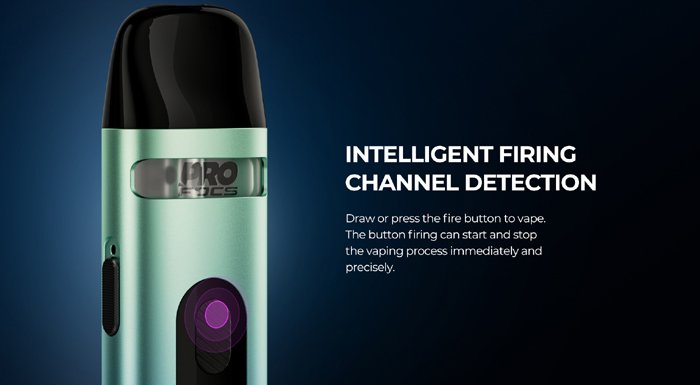 Also, It comes with the airflow adjustment slider to tailor the draw to your preference.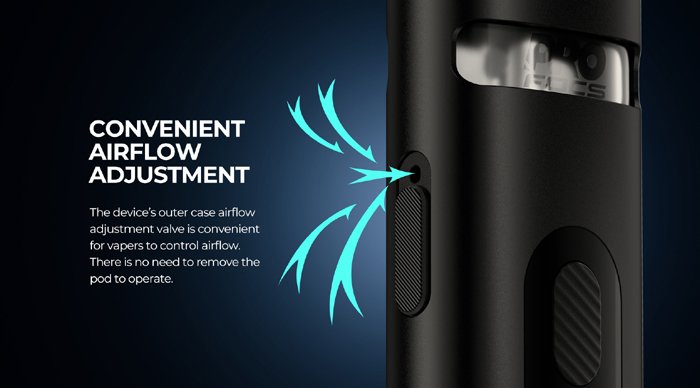 The Uwell Caliburn X pods are refillable with up to 3ml of your own e-liquid via the top fill port. I have not seen any mention of a 2ml version for TPD-regulated areas such as the UK.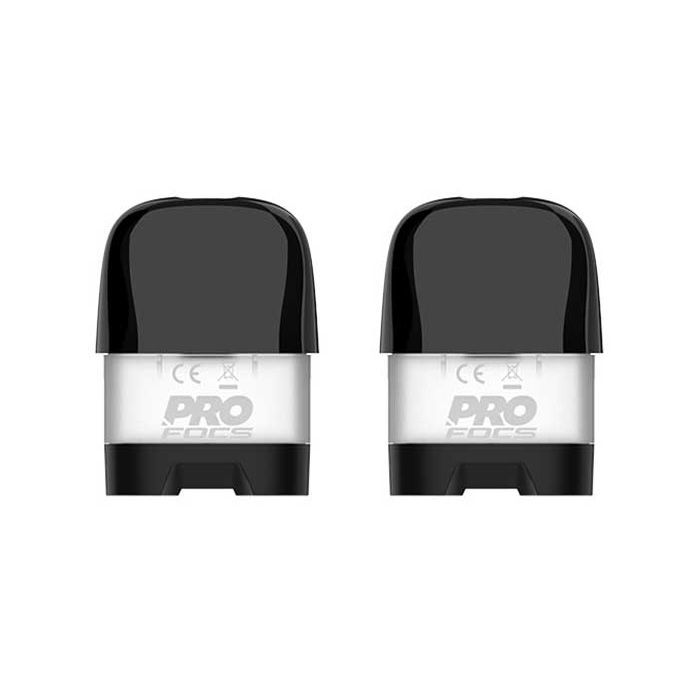 You can change the coil and this is compatible with the Caliburn G and G2 coil ranges. You get the 0.8ohm and 1.2ohm Meshed H coils included.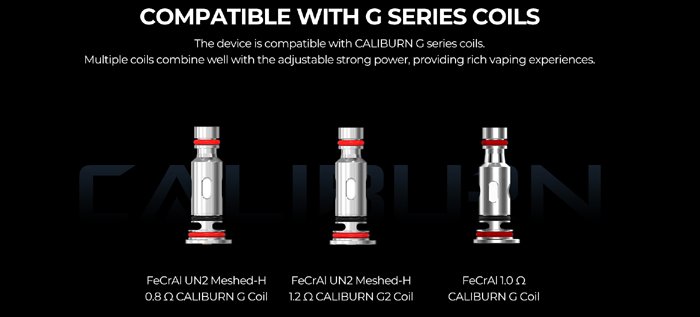 Uwell Caliburn X Kit SPECIFICATION
Dimensions: 110mm by 26mm by 16mm
E-liquid Capacity: 2ml
Fill Type: Top-filling
Battery Capacity: 850 mAh
Coil Resistance: 0.8ohm, 1.2ohm
Pod Coil Type: Mesh