The Uwell Crown M Pod Kit is the latest device to wear the "Crown" badge of honor.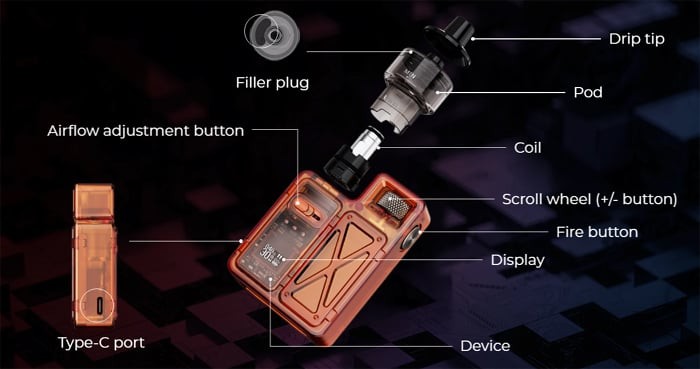 Uwell Crown M Pod Mod is an extremely powerful vape device with an internal chipset that is adjusted and upgraded many times better to make the experience everyone easy and comfortable in all essential oils that people use.
Starting with the basics this has a 1000mAh battery which is charged via the USB type C port. Sadly the charge rate and time are not specified.

Talking about the power adjustment wheel of Crown M, this power adjustment mechanism has appeared on box mod models before, but to put on a compact pod mod with the most optimal design, Uwell has really been very successful in terms of this product design.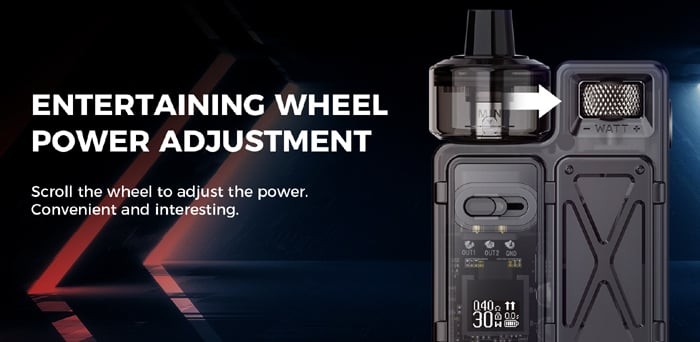 You get two coils in the kit – a standard Meshed H 0.6ohm Crown M RDL coil and the interesting twin coil.
This is different from normal twin coils as this has 2 independent coils inside you can select from. You can either use this as a 0.8ohm coil or as a 0.4ohm coil and switch between both using the mod.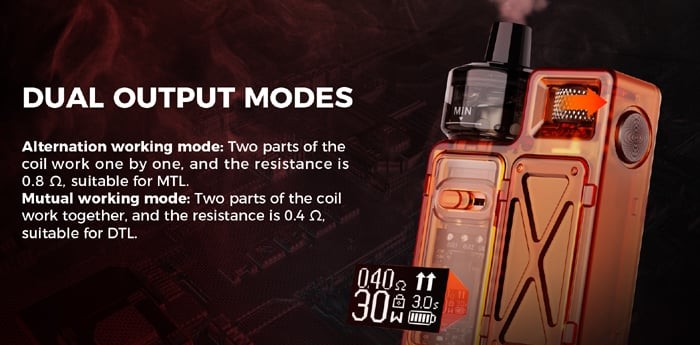 There are two 0.8ohm mesh elements included in the twin coil, for an 0.8ohm resistance the elements take it in turns to heat up. For the 0.4ohm setting, both coils work together which halves the resistance.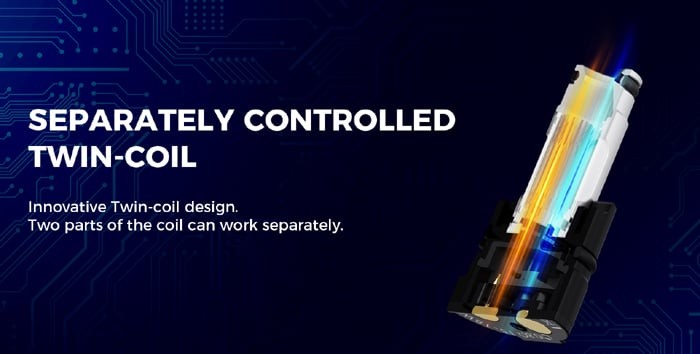 In addition to MTL and DTL suction, Uwell still equips us with an OCC burner with 0.6 Ohm for RDL suction, but it only works at normal combustion with normal power adjustment, and with the combustion mode used on Twin-Coil it will be turned off. This will also be the preferences and needs of each person to choose for themselves a type of smoking.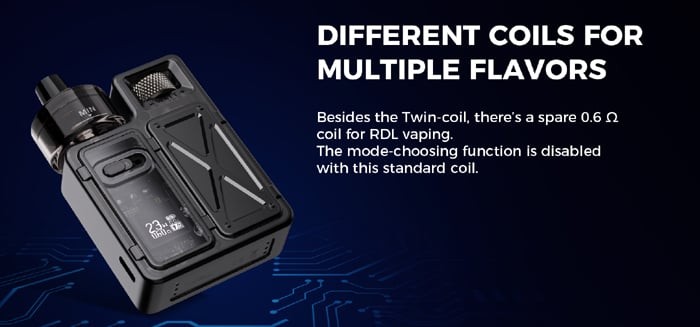 As usual, the coils have the "Pro-FOCS Flavour technology" whatever that means! What I do know is the best flavor Uwell kits have this technology so it is a good thing!
In standard format, the pod will hold 4ml of your own e-liquid and a removable top fill cap allows for filling. In TPD-regulated areas, this capacity is reduced to 2ml.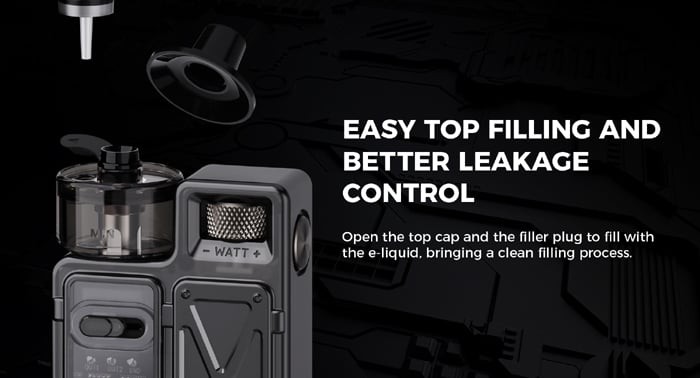 Uwell Crown M Kit Specification
Materials: PC, PCTG
Dimensions: 82.3 mm x 52.6 mm x 26.8 mm
Net Weight: 73.6 g
E-liquid Capacity: 4.0 ml
Output Power: 5 W - 35 W
Coil Specifications:
FeCrAl Meshed-H 0.8 Ω / 0.4 Ω CROWN M Twin-coil (MTL & DTL)
(0.8 Ω Recommended Power: 15 W - 18 W)
(0.4 Ω Recommended Power: 30 W - 35 W)
FeCrAl Meshed-H 0.6 Ω CROWN M Coil (RDL)
0.6 Ω Recommended Power: 20 W - 23 W
Battery Capacity: 1000mAh

Uwell Crown M Kit PACKAGE LIST
1 x Uwell Crown M Device
1 x Uwell Crown M Empty Cartridge
1 x FeCrAl Meshed-H 0.8 Ω / 0.4 Ω CROWN M Twin-coil(pre-installed)
1 x FeCrAl Meshed-H 0.6 Ω CROWN M Coil(spare)
1 x Type-C Charging Cable
1 x User Manual