The system automatically calculates the combined shipping cost after you choose the shipping destination in the checkout step.
Bou Pro 7000 Disposable Vape INTRODUCTION
Bou Pro 7000 Disposable Vape is great for long vaping times. It can hold a lot of e-liquid, 16ml to be exact. When you need to charge it, it's quick and easy with the Type-C charging. The battery, which is like its power source, is good and lasts a while – it's 650mAh. You can change how the air flows when you vape, so it feels just right for you. You can take around 7000 puffs from it, which is a lot. Using it is easy too, you just take a puff and it works. The Bou Pro 7000 Disposable Vape looks cool and does a lot of awesome things.
Features
• Size: 76.5*53.5*24mm
• Mesh Coil Vaping Structure
• 16ml E-liquid Capacity
• Type-c Charging
• 650mAh Battery
• Adjustable Airflow
• Up To 7000 Puffs
• Auto-Draw
Bou Pro 7000 Disposable Vape PACKAGE LIST
1 * Bou Pro 7000 Disposable Vape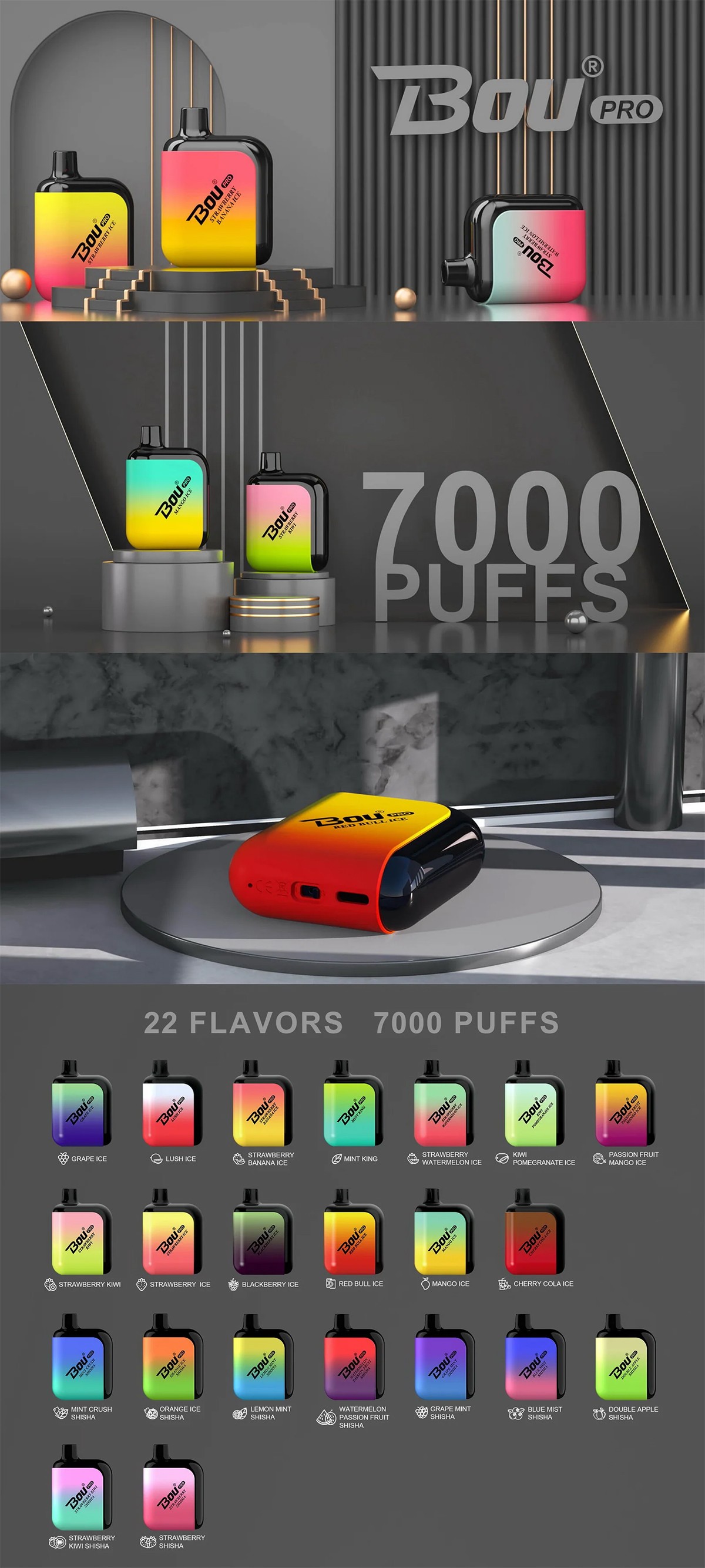 ORDERING TIPS
Attention: As the manufacturer needs the serial number to provide a replacement, we highly recommend you keep the original packing box or take a picture of the code before discarding it. Thank you!