The Joyetech Evio Grip is a pod kit with some nice features!
At first glance, this looks to be a typical easy-to-use pod kit, but there are some more great features!
Firstly my favorite feature is that you can choose from 2 types of pods.
Fixed coil Evio Grip Pod: This contains either a 0.8ohm or 0.6ohm meshed coil (the 0.6ohm is included in the kit). Simply dispose of the pod when the coil has burnt out.
Replaceable Evio Grip Pod Cartridge: This uses the existing EN coil range. Therefore there is less waste and expense, so it is ideal for those who are more comfortable with changing coils. You can choose from 0.6ohm (included in the kit) or 0.8ohm / 1.2ohm coils (available separately).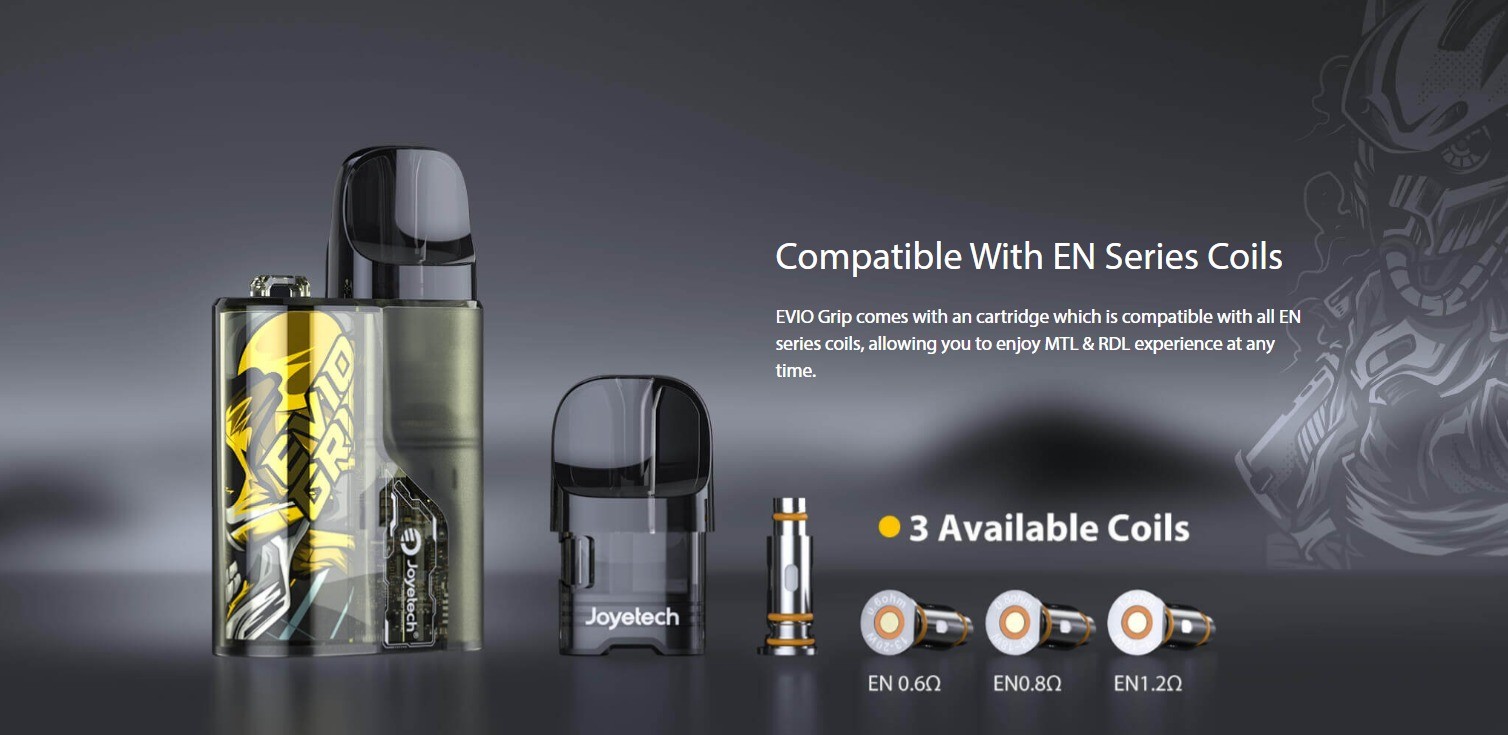 Either pod type has a side fill port and holds 2.8ml of e-liquid, and the see-through case design lets you check your e-liquid level easily.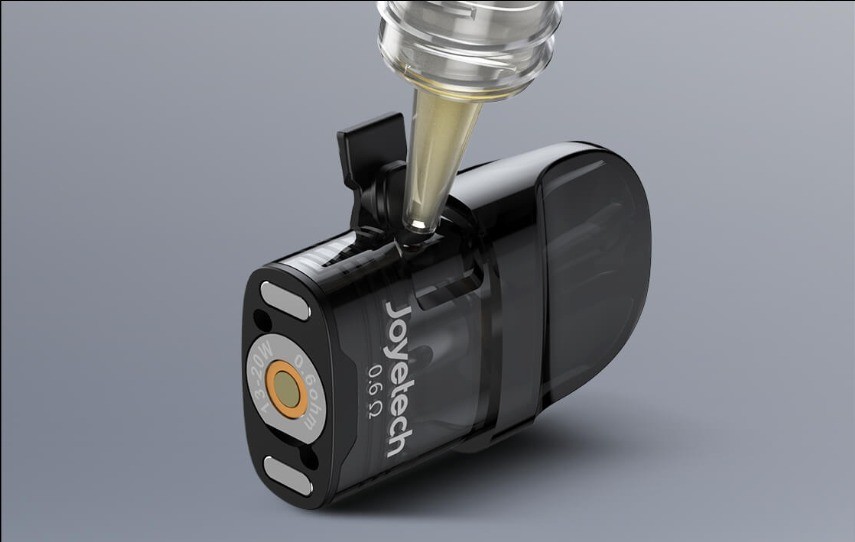 The Device contains a 1000mAh battery which you recharge using the USB Type C port at a 1A charge rate.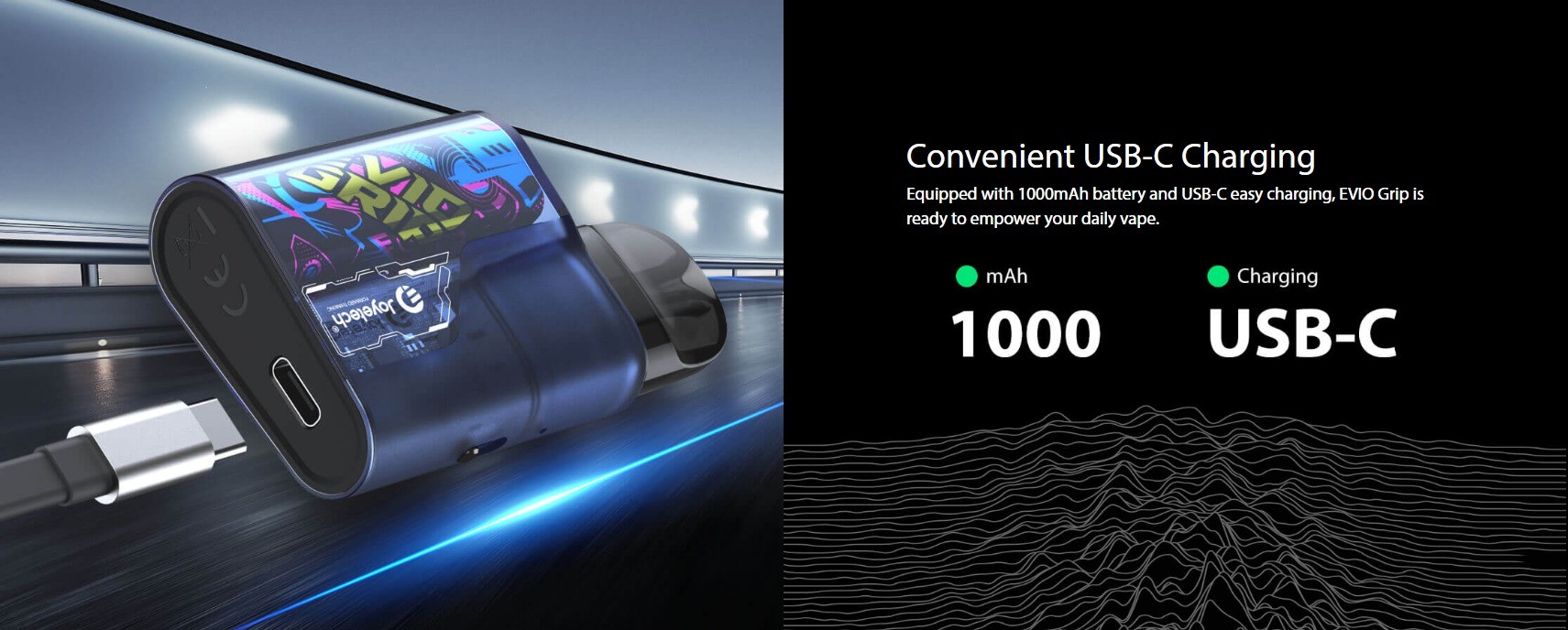 The output is specified as 20W max, but I assume the device selects the correct output according to the coil/pod resistance installed.
you can customize your vaping with the adjustable airflow feature.

An LED indicator informs you of battery status and any faults.

If you like to use a lanyard to keep your vape close by, there is a hook on the top of the mod – no lanyard is included though!