The Luxe Q and Luxe QS kits were very popular and the Q2 has a couple of additional features.
The exterior has had a makeover with an upgraded Leather material compared to the fully metal-bodied earlier versions. It looks fancier with its luxurious leather design.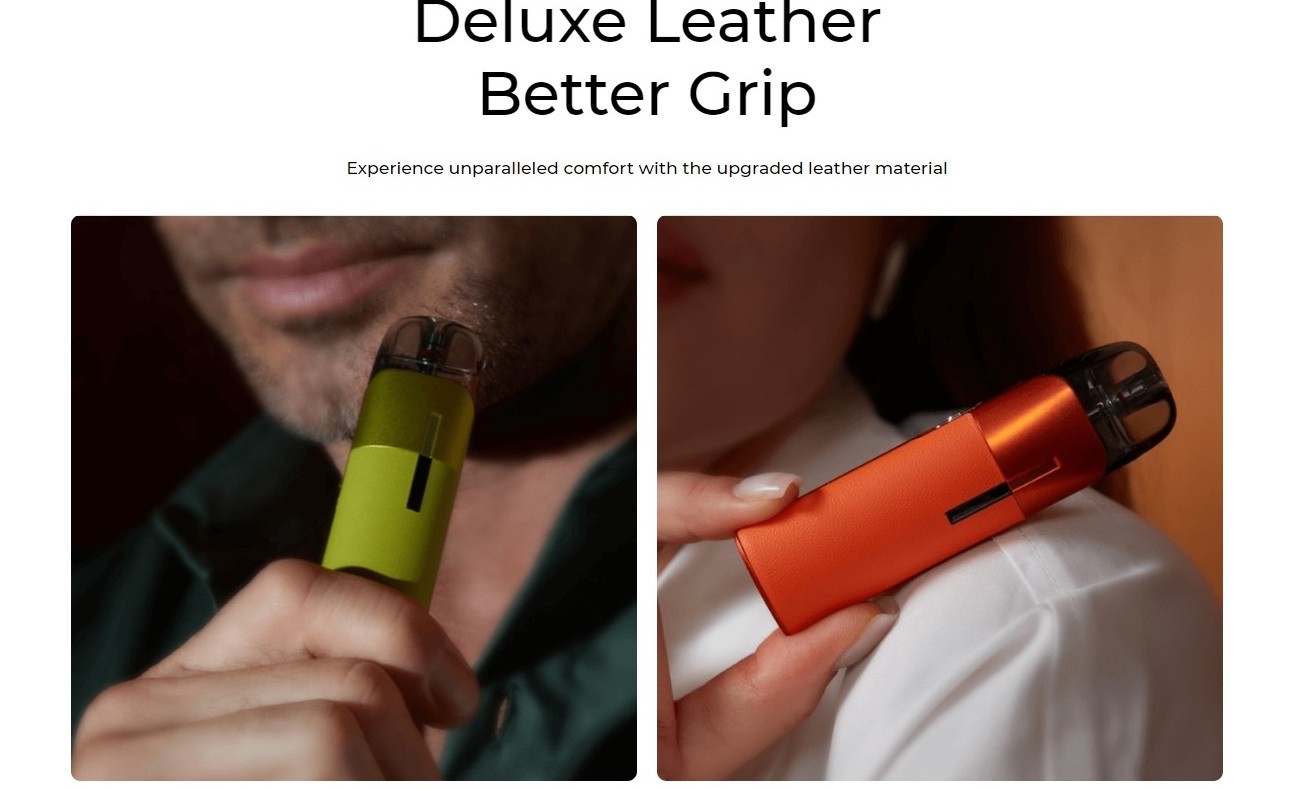 The battery capacity is 1000mAh which is the same as the earlier editions, but this time the USB Type C charge rate has been increased to 2A – so it should charge in 30 minutes!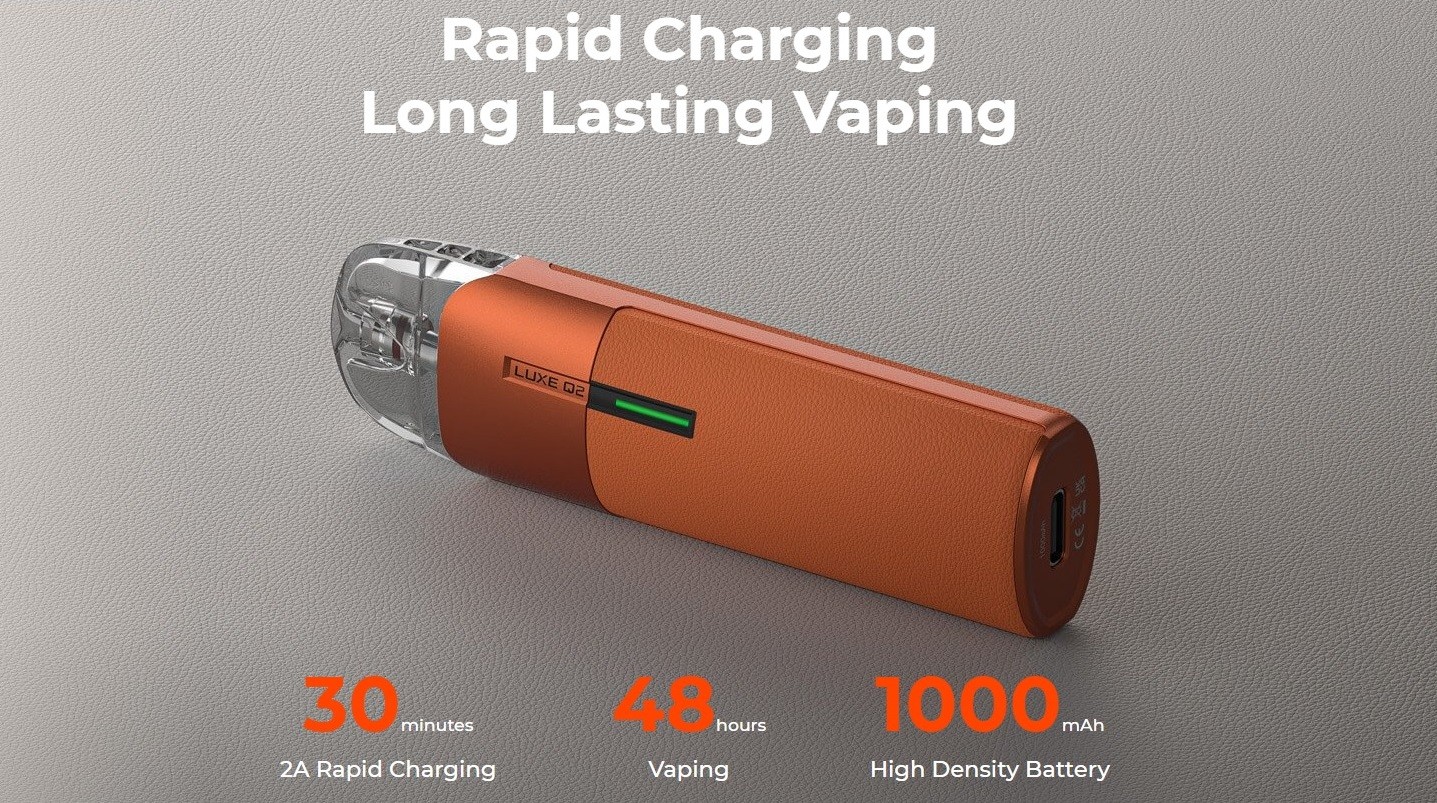 It is compatible with the original top-filling Luxe Q pods which come in 0.6ohm, 0.8ohm, 1ohm, and 1.2ohm mesh variants. For those in TPD regulated areas you will get the 2ml top fill 0.6ohm and 1ohm pods included in the kit.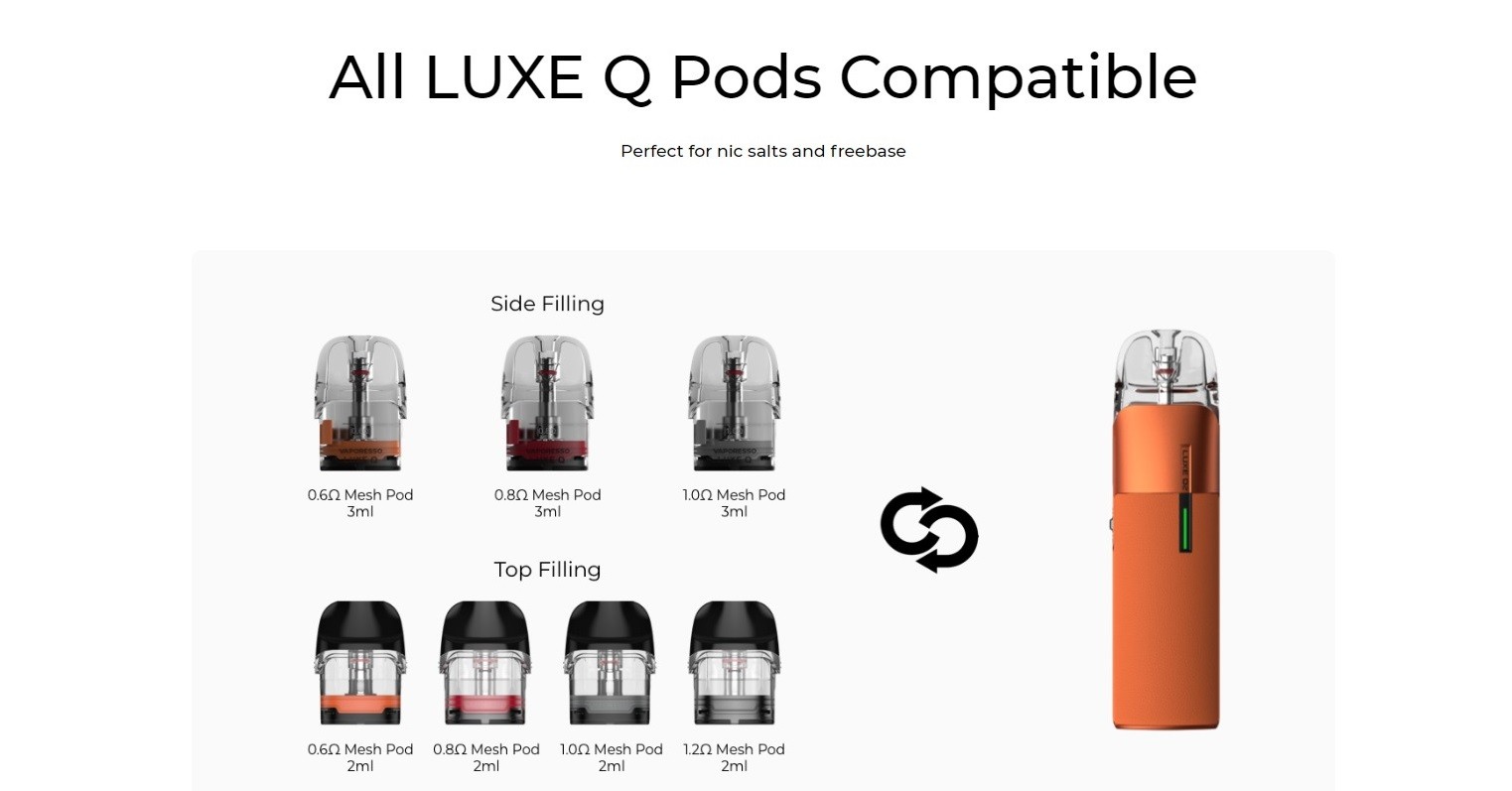 A new range of side fill pods has been introduced – however, these pods have a 3ml capacity only so will only be included in the standard kit. There are 0.6ohm, 0.8ohm, and 1ohm mesh versions.
The AXON Chipset will set the applicable output automatically depending on the pod installed and the pods are full of "COREX Technology" which is basically a combination of a mesh element and fancy wicking material to provide a longer coil life.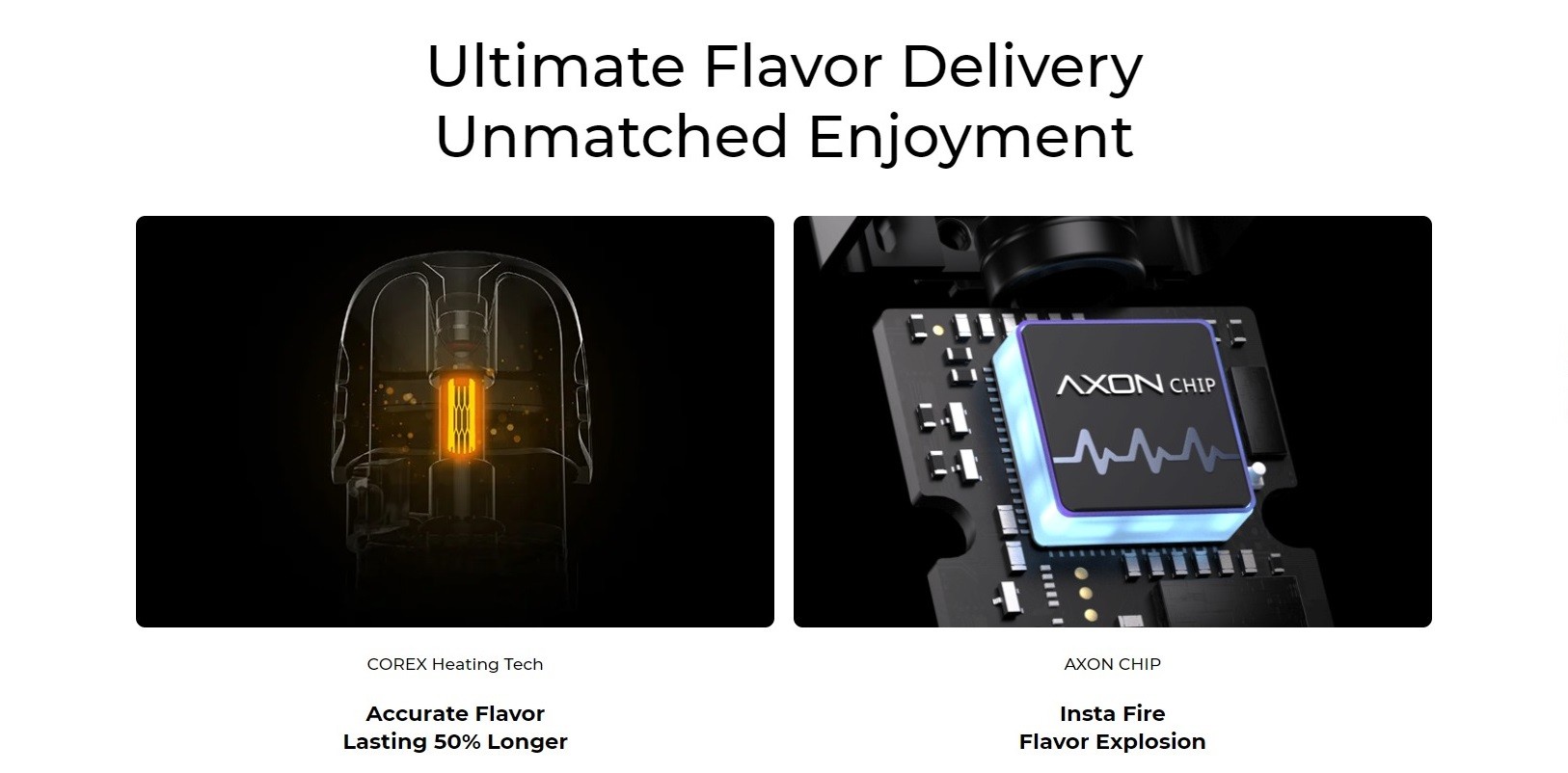 The mod has adjustable airflow which is a great upgrade from the fixed airflow on the Luxe Q and the 2-setting airflow on the QS. This means you can tailor the airflow to suit the pod installed and your own restriction preferences. It promises to satisfy MTL (Mouth To Lung) and RDL (Restricted Direct Lung) vaping styles.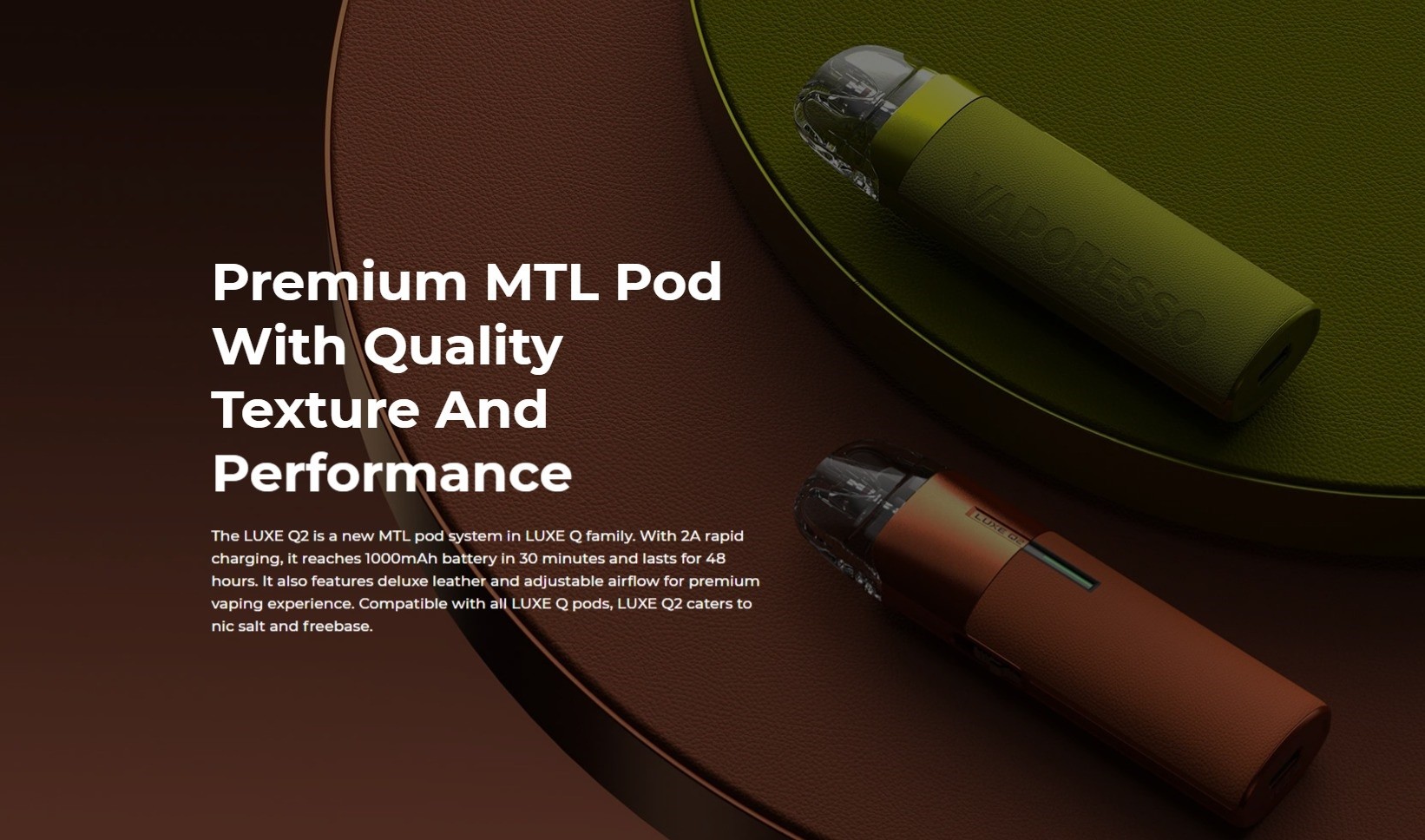 Specification
• Material: Leather & Metal
• Battery Capacity: 1000mAh
• Charging: Type-C, 2A

• Pod Capacity: 3ml
• Filling: Side Filling
• Compatible with All LUXE Q Pods
• Airflow Adjustment: Slide to Adjust Airflow
• SSS Leak-resistant Tech, Anti-leaking, Anti-messing
• Vaping Experience: MTL to RDL
• Pod Included: 0.6ohm/1.0ohm Mesh Pod
• Deluxe leather, Better Grip
• COREX Heating Tech & AXON Chip Inside
• Loose Airflow, Tight Airflow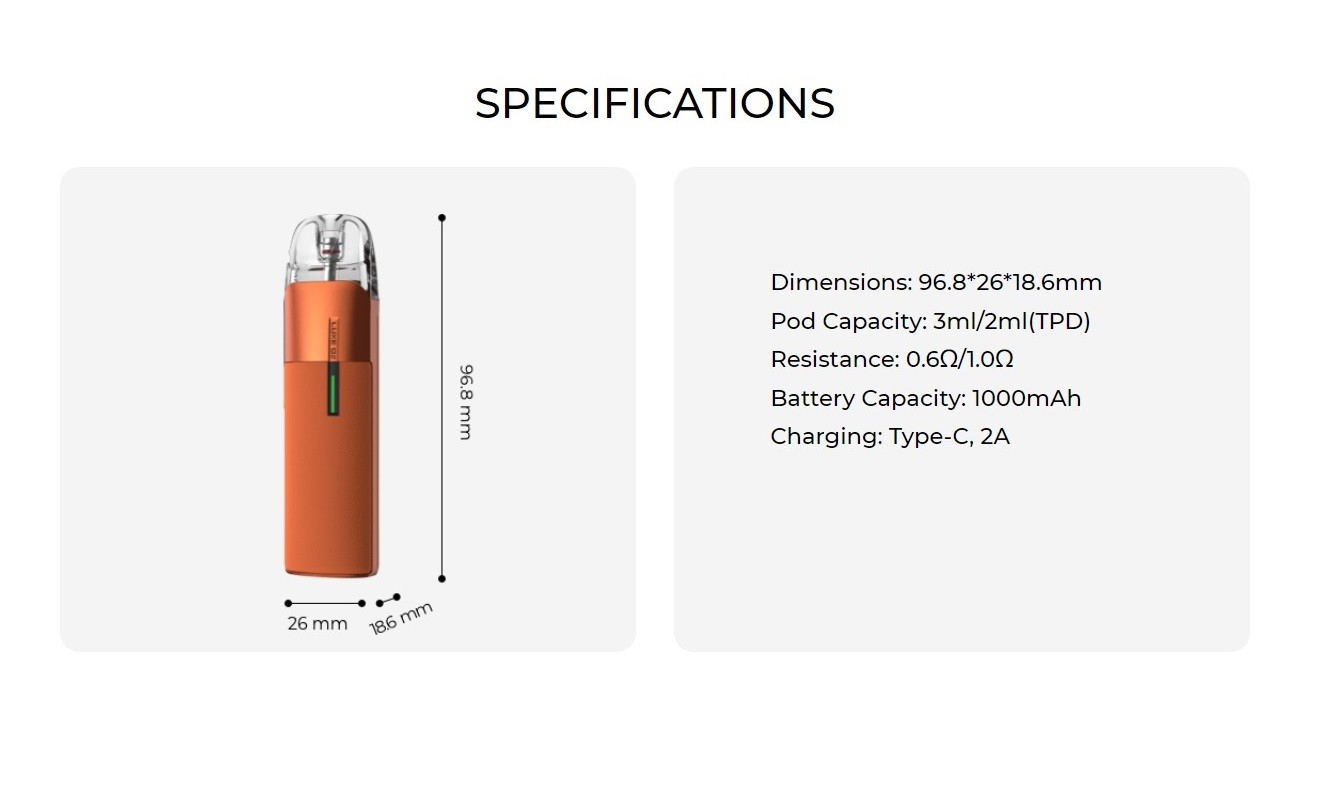 Vaporesso LUXE Q2 Kit PACKAGE LIST
1 * Vaporesso LUXE Q2 Battery
1 * Vaporesso LUXE Q 0.6ohm Mesh Pod (3ml, Pre-installed)
1 * Vaporesso LUXE Q 1.0ohm Mesh Pod(3ml, Inbox)
1 * Type-C Charging Cable
1 * User Manual & Warranty Card