The Uwell Crown D Pod Mod Kit is the latest in the range of "Crown" badged vapes.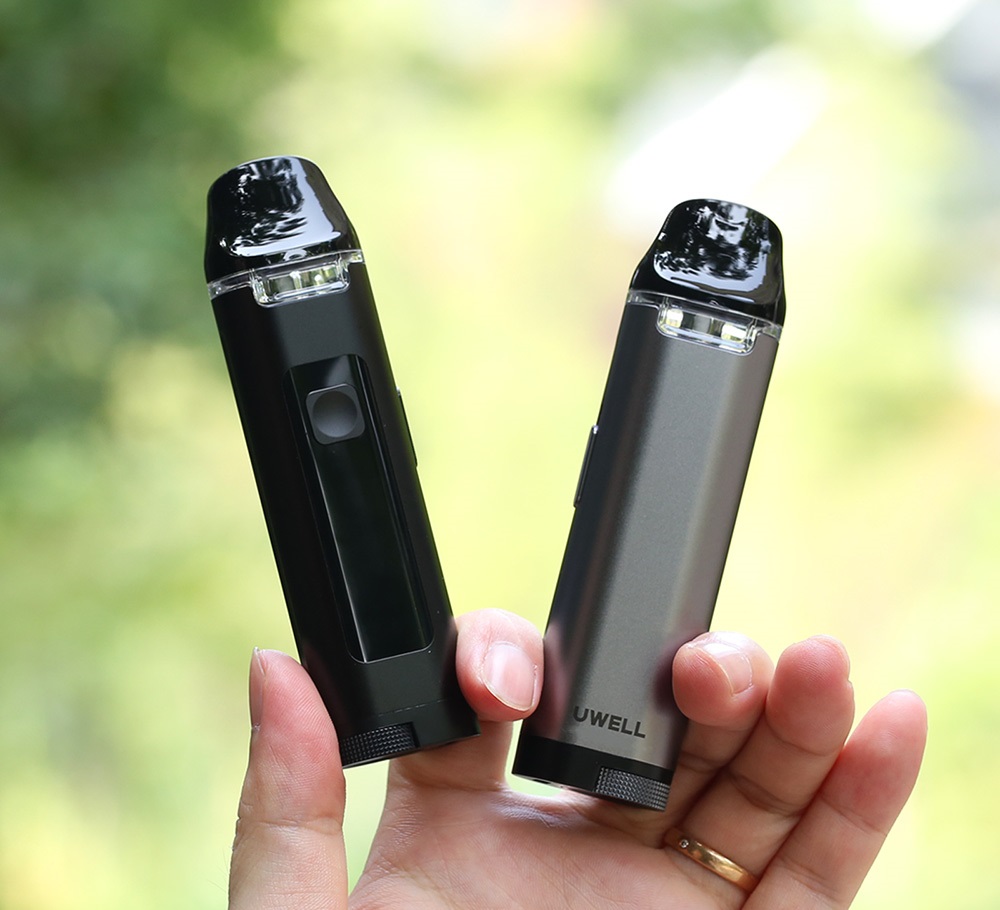 What Can We Find From Uwell Crown Pod Kit...
The cartridge has a 3ml capacity and requires opening the mouthpiece at the top to funnel the fill port.
The coils are removable and replaceable and this uses the new PA coil range. There are 0.3ohm and 0.8ohm versions available and you get both in the kit. 0.30hm DTL Vaping and 0.80hm come for RDL or MTL vaping.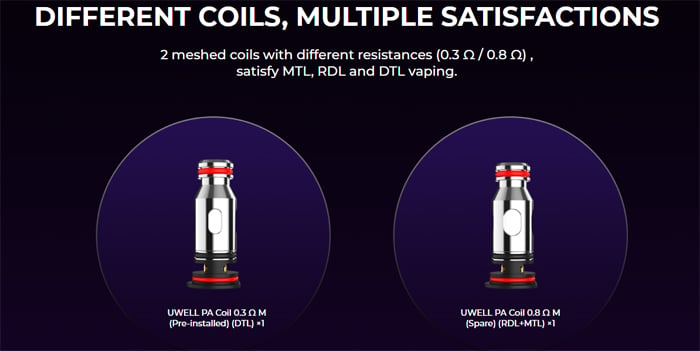 This has a 1100mAh internal battery which is charged via the USB Type C port but the charge rate/time is not specified.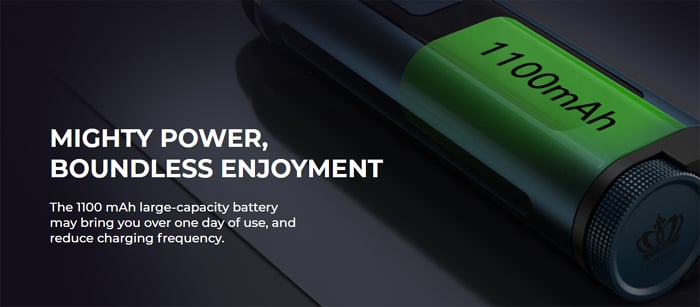 Output wise you can adjust between 5-35W and it even has multiple user modes to play with!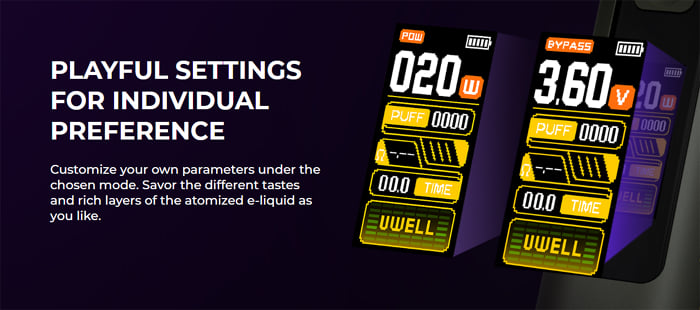 You can select from POW (Variable Wattage), Volt (Variable Voltage), Curves (Variable power curves), Bypass and Customise (make your own settings).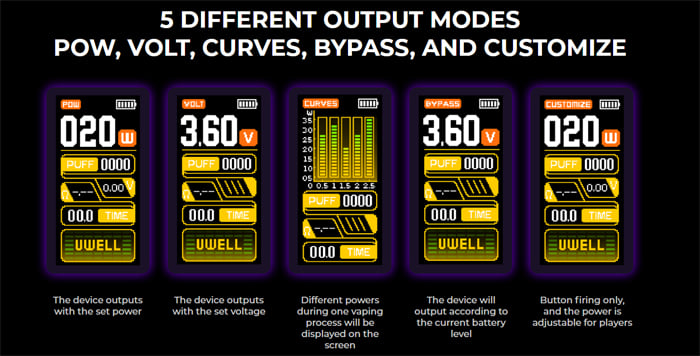 All of your settings are made easier with the great color 0.96in TFT display.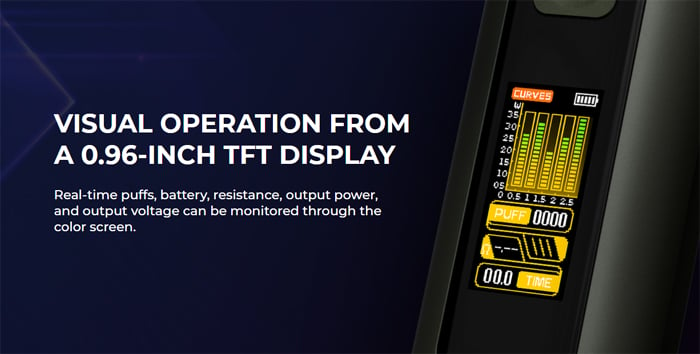 In addition, a wheel adjustment system is provided at the base of the device.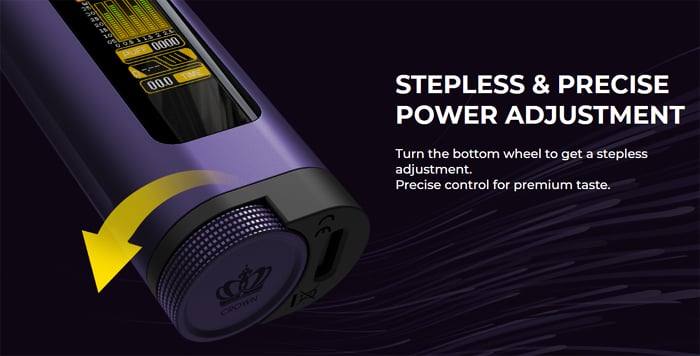 You get a fire button but this also has auto-draw activation.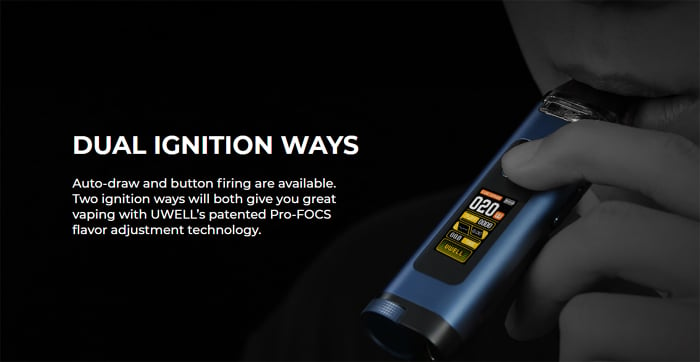 Another excellent feature is the airflow slider meaning you can adjust the airflow to your preference.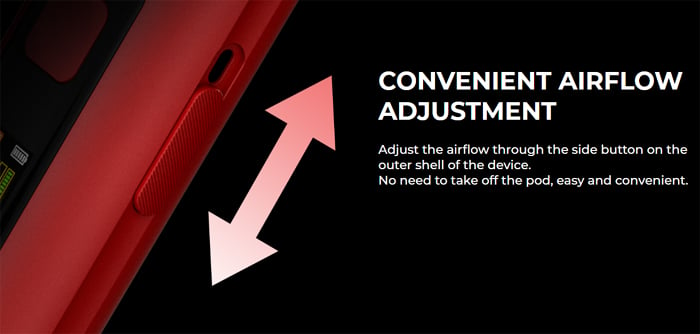 There are 6 colors to choose from Blue, Red, Grey, Green, Black, and Purple.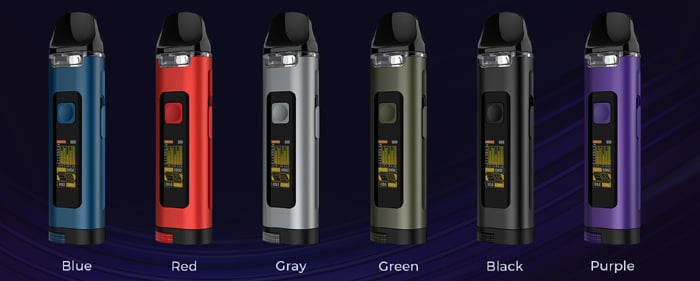 Uwell Crown Pod Kit Specification
Dimensions: 106mm by 28mm by 18.5mm
Chassis Material: Aluminium-Alloy
Wattage Range: 5-35W
Battery Capacity: 1100mAh
Charging Port: Type-C
Output: Power, Volt, Curves, Bypass
Operation: Dual-Activation (Draw+Button)
Fill System: Top Fill System
Pod Capacity: 3mL
Coil Support: Uwell PA Coil Series
Coil Installation: Press Fit
Pod Connection: Magnetic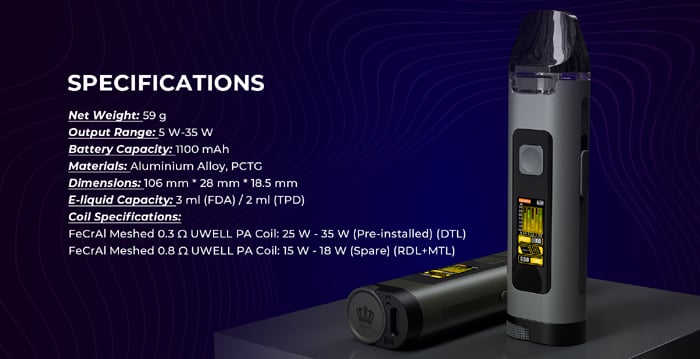 Uwell Crown Pod Kit Package List
1x Uwell Crown D Device
1x Uwell Crown D Pod
2 x Uwell PA Coil (0.30, pre-installed, 0.80, spare)
1x Charging cable (Type-C)
1x User Manual