The Argus family has added a new member, it is always known that the Argus range is quite broad with pod kits such as the P1 and Argus Pod, up to box mod kits such as the GTII and MT/XT. Today, I'm going to introduce you to the Argus Z Kit.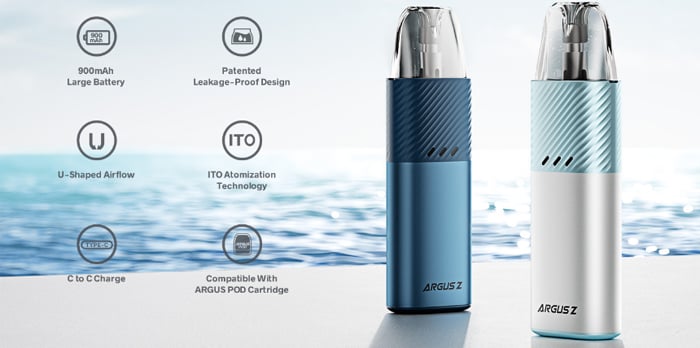 The Argus Z is small and lightweight, without feeling fragile – however, its aluminum body does feel a little different from other similar size pod systems.
The mod section holds a 900mAh internal battery which is charged via the USB Type C port. It appears that the charging cable is not your standard USB fitment, but uses a Type C connector at either end. Which may pose issues for those with charging plugs and USB ports.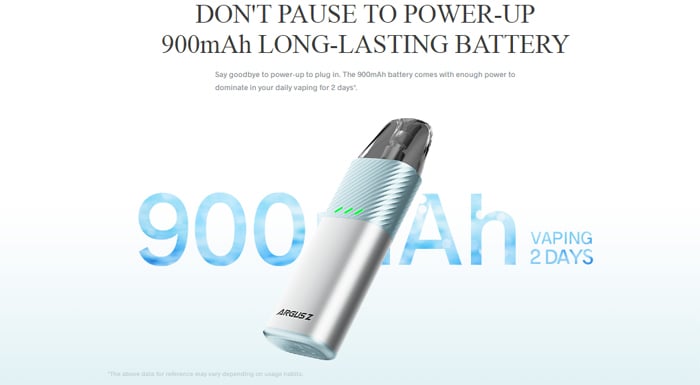 Three LED lights are provided to view the battery charge remaining and other device status notifications.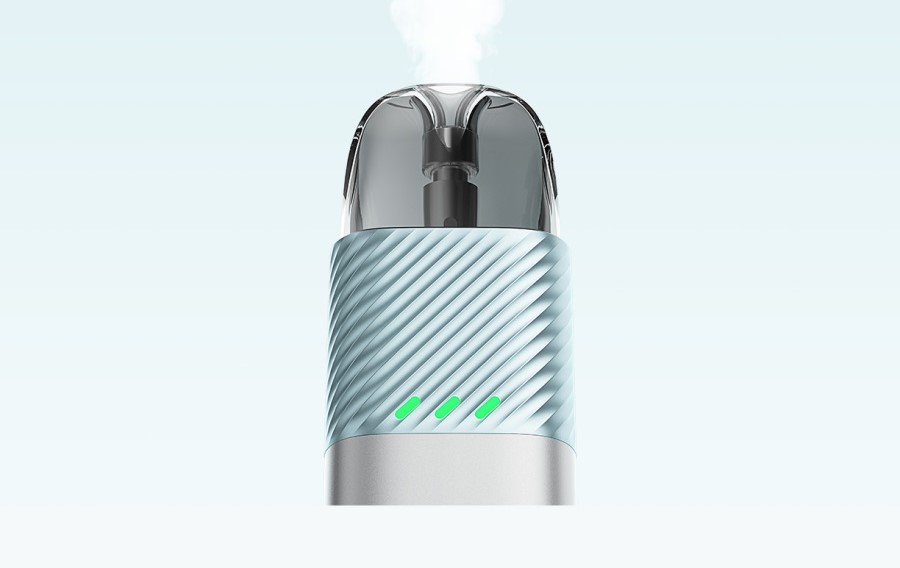 To make things simple this has no buttons or adjustments, simply inhale on the mouthpiece and the device will fire automatically.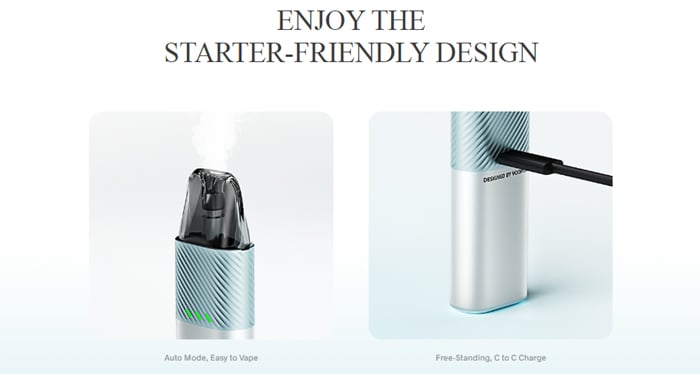 The pod is held into the mod with magnetic connectors.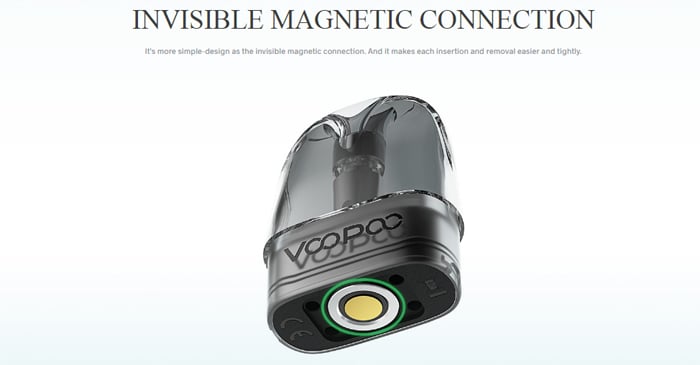 The pod section is where you add your own e-liquid. This will hold 2ml and a port on the side of the pod is provided for refilling.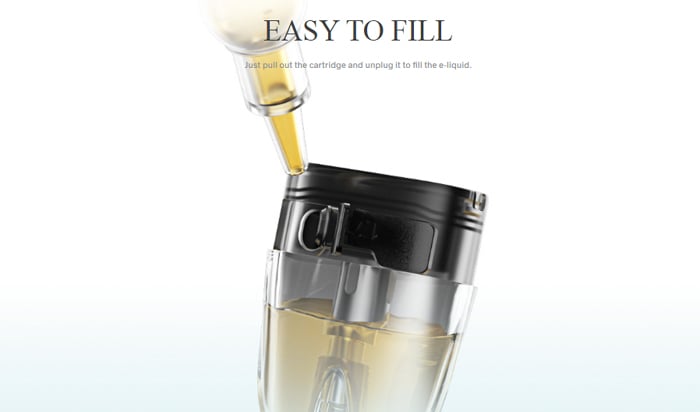 The airflow slots are hiding on the edge of the pod system, just where the pod drops in, these slots give a medium (for a pod system) MTL draw, as a comparison, it's about the same as the Argus P1 with the airflow half closed.
You cannot change the coil in the pod, so when the coil performance has deteriorated simply discard the pod section and install a new one. No faffing about with messy and fiddly coil changes.
Voopoo says the pods are leakage-proof due to a multi-layer design on the pod base.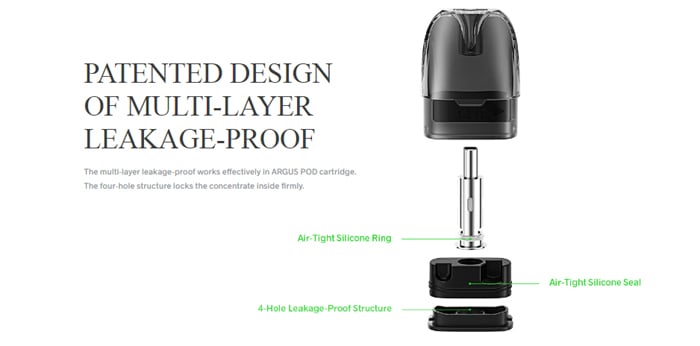 The actual design of the pod system is basic, but it doesn't matter because the end result is a really tasty vape.
VOOPOO Argus Z Kit SPECIFICATION
Capacity: 2.0ml
Material: PCTG
Resistance: 0.7Ω
Argus Pod Compatible With: Argus Kit, Argue P1
Recommended E-liquid: Nicotine≤50mg
Material: Aluminium Alloy+PC
Output Power: ≤17W
Output Voltage: 3.2-3.5V
Resistance: 0.5-3.0Ω
Battery Capacity: 900mAh Built-in Battery
VOOPOO Argus Z Kit PACKAGE LIST
1 * VOOPOO ARGUS Z Device
1 * VOOPOO ARGUS POD Cartridge 0.7Ω
1 * Type-C Cable
1 * User Manual