After the Luxe X, Luxe XR, and Luxe XR Max, Vaporesso is extending its collection with the Luxe X Pro.
It still has the built-in 1500 mAh battery, which is charged by a USB-C port under the pod.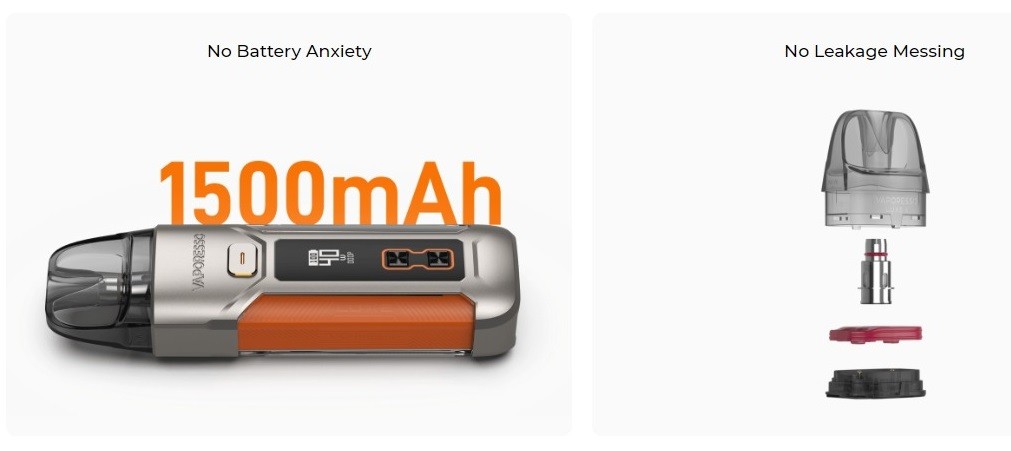 With a service life and improvement in flavor quality of around 50%, the Luxe X and Luxe XR pods speak for themselves to offer performance in the same league as higher-end sub-ohm devices.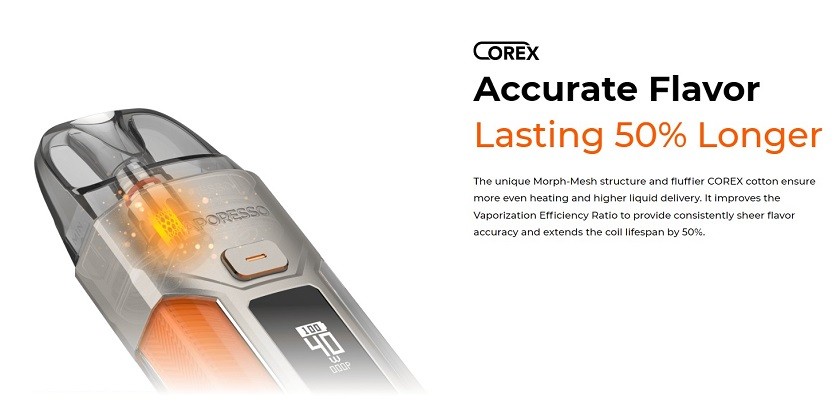 On the front is the fire button to produce vapor. The user can vape either by pressing the button or simply inhaling. In our tests, auto-draw worked exceptionally well, without any latency and with no irregularity during inhalation.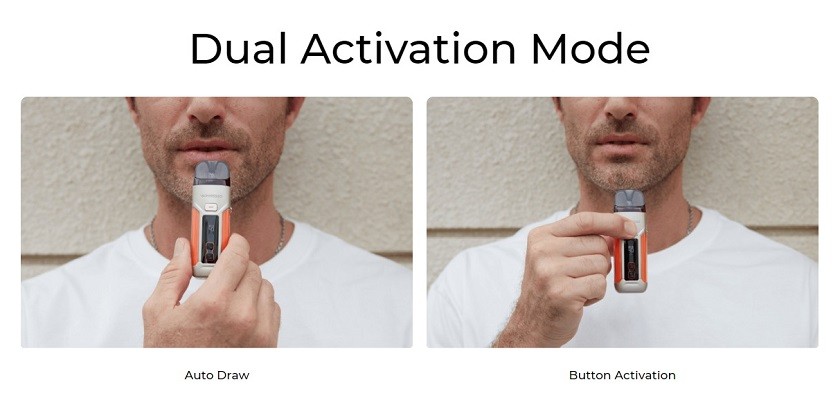 As well as the screen, there are two settings buttons for the few functions available and the power. Everything fits well without the slightest movement. There are no lights on either the buttons or the body of the pod. This model is more discrete, but its performance won't disappoint.
On the side of the Luxe X Pro is a slider. This is used to adjust the amount of air coming in to cool the coil in the cartridge and the draw and allows quite fine-tuning. The button is firm and won't move by itself.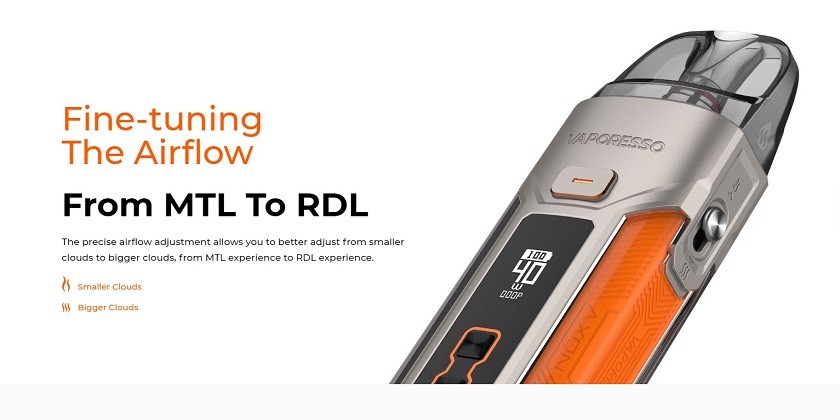 Of course, you'll need to know where you're at with power output and this is displayed on the 0.42-inch OLED screen and adjusted via dedicated menu buttons.
The good news keeps coming with the knowledge that the Luxe X Pro is fully compatible with all Luxe X and Luxe XR pods. Plus the GTX coils (for replaceable coil pods) are used on other Vaporesso kits.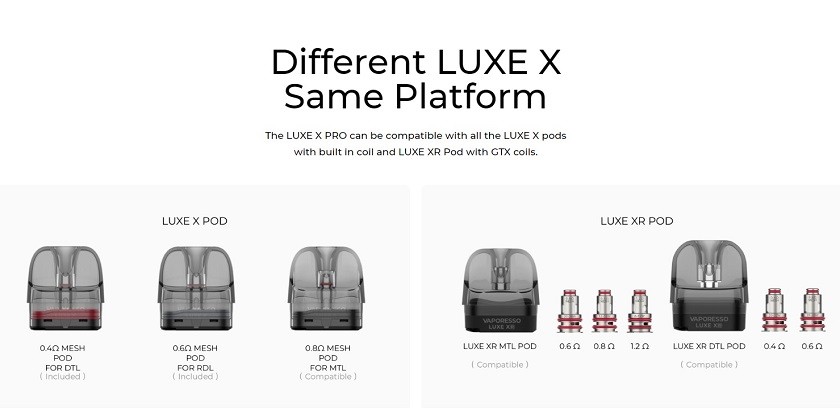 This means that although the pods included are intended for DTL (Direct To Lung) vaping, the device is also capable of replicating an MTL (Mouth To Lung) experience too.
The pod comes with a flexible silicone tab that you lift to fill it. The comfortable capacity of 5 ml is welcome.
Features

• Dimensions: 99.1 x 32 x 23.4mm

• 5ml Capacity Pod

• Battery Capacity: 1500mAh

• Max 40W Output

• Display: 0.42inch OLED Screen

• Compatible Coil: GTX series coil

• Adjustable Wattage & Airflow

• Smart Wattage Recommendation

• Anti Leaking, Anti Messing

• RDL and MTL Vaping Experience

• Auto Draw & Button Activation

• Compatible POD: LUXE X Pod, LUXR XR Pod


• Charging Current: DC 5V/1.5A,Type-C




Vaporesso LUXE X Pro Kit PACKAGE LIST

1 x VAPORESSO LUXE X PRO Battery

1 x VAPORESSO LUXE X 0.4ohm MESH POD(5ml/2ml)

1 x VAPORESSO LUXE X 0.6ohm MESH POD(5ml/2ml)

1 x Type-C Cable

1 x User Manual & Warranty Card

1 x Reminder Card