The combined shipping cost will be calculated automatically by the system after you choose the shipping destination in the checkout step.
VAAL Q Bar Disposable Vape Device INTRODUCTION
VAAL Q Bar Disposable Vape Device has a short sleek look, small and cute for holding in hand or putting in your pocket. The compact body contains a 400mAh battery and 2ml e-liquid capacity, the 1.2ohm coil inside can provide you with wonderful MTL vaping. although the body is tiny, it can still offer you 500 puffs with each device. Available in sweet and fruit, even tobacco flavors, you will definitely try the flavor that suits your taste. The flat drip tip design is fully considered ergonomics to give you a nice experience, with 17mg nicotine strength, it can best meet your craving and demands.
Features
• Tiny And Compact Body
• 400mAh Battery Capacity
• 2ml Pod Capacity
• 1.2ohm Coil
• MTL Vaping

• Up to 500 Puffs
• Prefilled Pod Cartridge
• 17mg Nicotine Strength
• Salt Nicotine
VAAL Q Bar Disposable Vape Device SPECIFICATION
Size: 77*25*17mm
Puffs: 500 Puffs
Battery Capacity: 400mAh
Pod Capacity: 2ml
Cartridge: Prefilled
Coil Resistance: 1.2ohm
Salt Nic Strength: 1.7%
Flavors: Energy Drinks, Vanilla Coke, Aloe Blackcurrant, Mixed Berries, Peach Mango, Bubble Gum, Strawberry Ice Cream, Cotton Candy, Milk Banan, Watermelon, Tobacco, Strawberry Lime
VAAL Q Bar Disposable Vape Device PACKAGE LIST
1 X VAAL Q Bar Disposable Vape Device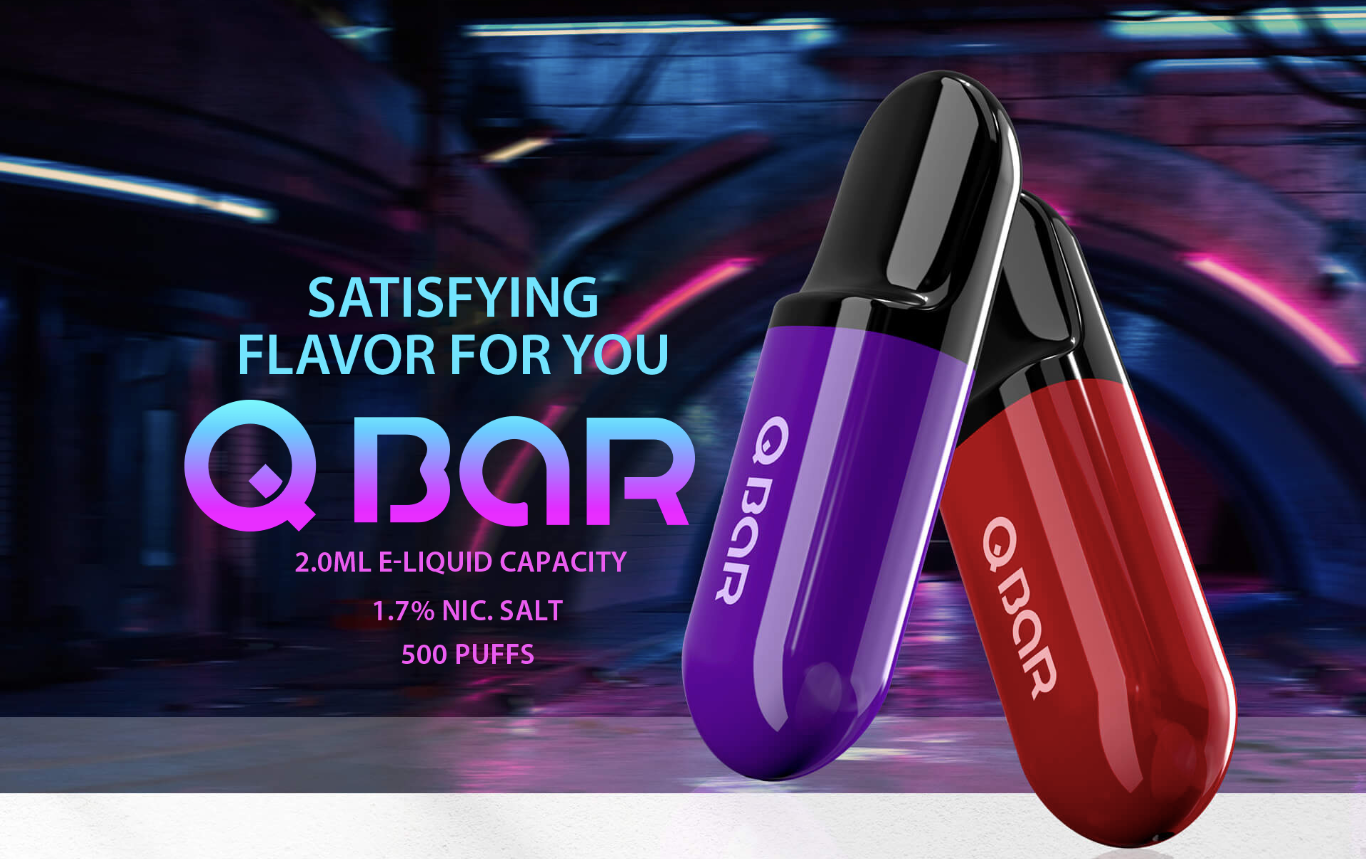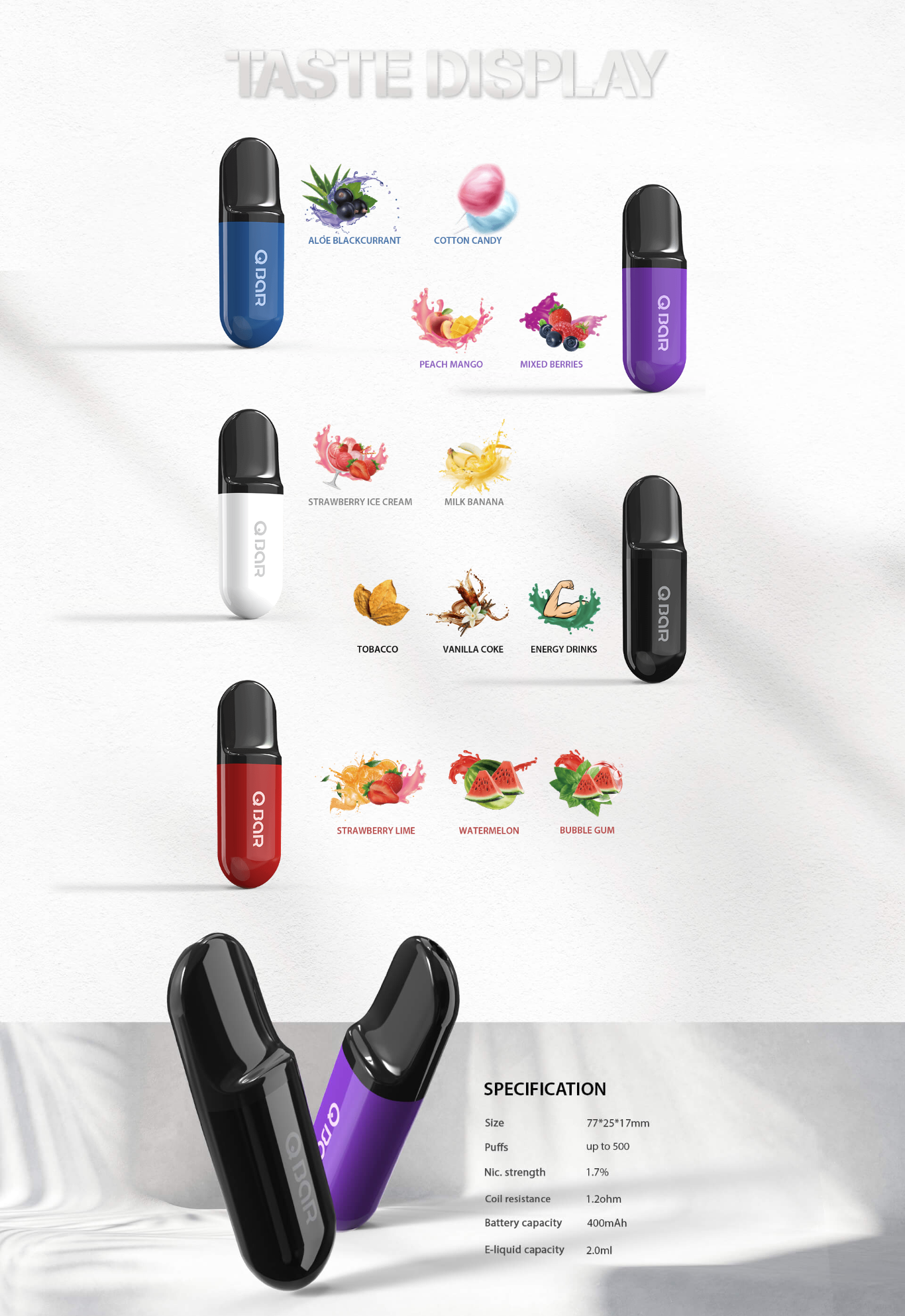 ORDERING TIPS
Attention: As the manufacturer needs the serial number to provide a replacement, we highly recommend you keep the original packing box or take picture of the code before discarding it. Thank you!