The combined shipping cost will be calculated automatically by the system after you choose the shipping destination in the checkout step.
Waka Sopro Disposable Vape INTRODUCTION
Waka Sopro Disposable Vape is easy to use and delivers a strong vaping experience. It has a powerful 850mAh battery, and you can check the E-juice & battery levels easily. It charges quickly with the type-c charger and can last up to 10000 puffs. The pod comes filled with 18ml of e-liquid, so you can enjoy plenty of vaping. With its dual mesh coil, it produces big clouds and a satisfying vape for cloud chasers. Then we talk about the taste, it can bring you a rich taste of mixed fruits, which makes you feel happy. Hope you can enjoy your day with waka sopro vape.
Features
• Dimensions: 45.6*28*94.8mm

• Type-C Charging
• 18ml Prefilled E-liquid
• Dual Mesh Coil
• Extra Large Clouds & Stronger Vape
• Internal 850mAh Battery

• E-Juice & Battery Life Indicator
Waka Sopro Disposable Vape PACKAGE LIST
10 * Waka Sopro Disposable Vape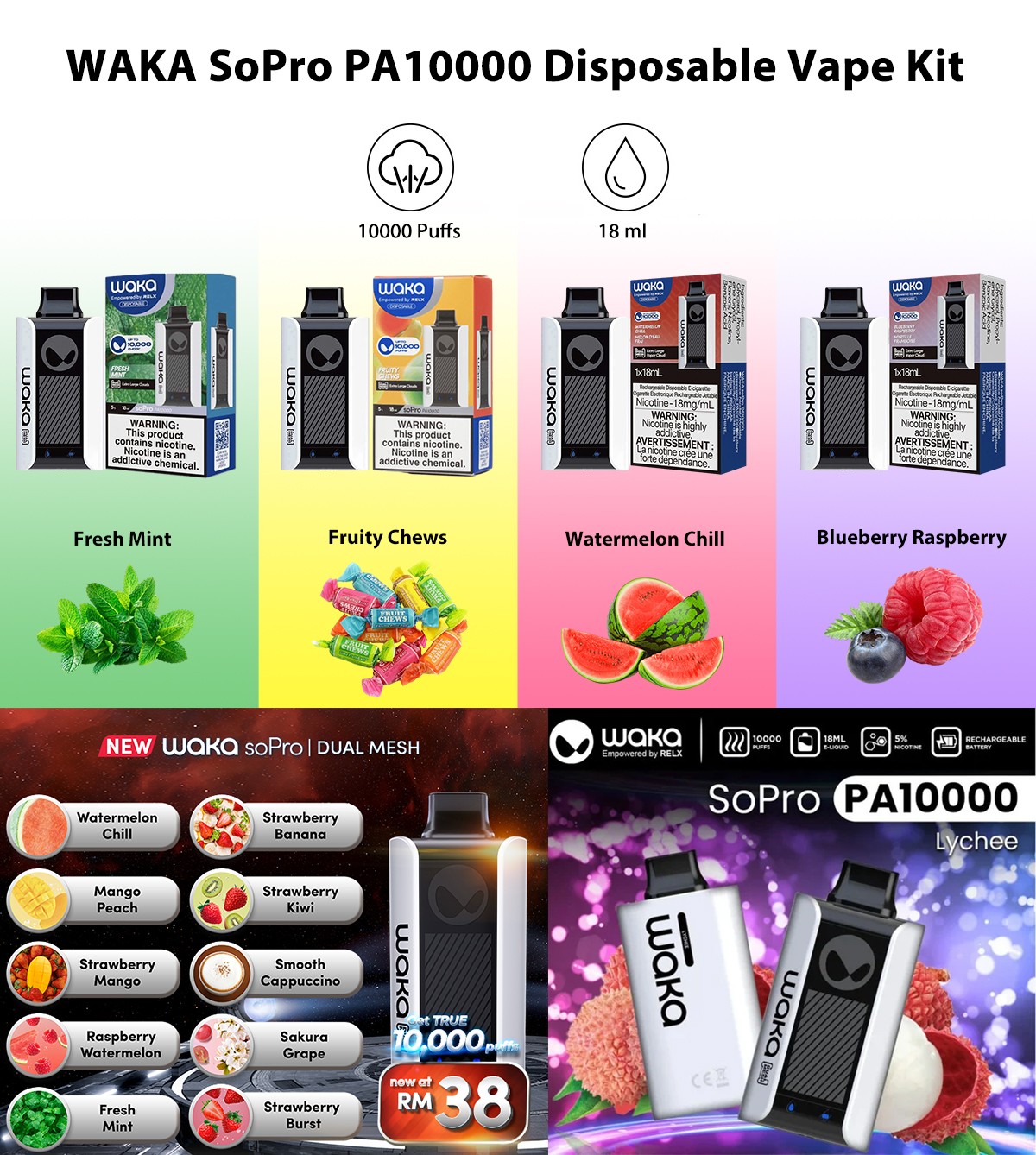 ORDERING TIPS
Attention: As the manufacturer needs the serial number to provide a replacement, we highly recommend you keep the original packing box or take picture of the code before discarding it. Thank you!