Best Vaporizers UK 2023
As vaping continues to evolve, so does the technology behind the devices that power it. Whether you're a seasoned vaper or someone looking to make the switch from traditional cigarettes, the year 2023 brings a wealth of exciting options for the best vaporizers in the UK. From cutting-edge designs to advanced features that cater to every preference, this year's lineup is sure to redefine your vaping journey. Join us as we delve into the world of vaping innovation and explore the top picks that are set to dominate the UK market in 2023. Get ready to elevate your vaping experience to new heights with these exceptional vaporizers that promise nothing but the best in flavour, performance, and convenience.
We present you some popular vaporizers on the website for your understanding, which may be more helpful for you to choose products. The specific products are as follows:
Yocan Orbit Vape Pen Kit
Exseed Dabcool W2 Second Generation Kit
LTQ Vapor Curer Dry Herb Wax Oil 3-in-1 TC Vaporizer
Green Fire Origin 2 Dry Herb & Wax Vaporizer
DOTECO Tik20 Vaporizer Battery
Yocan Pillar E-Rig Vaporizer Kit
Exseed Dabcool W3 Vaporizer Kit
Releafy Torch Dab Vaporizer Kit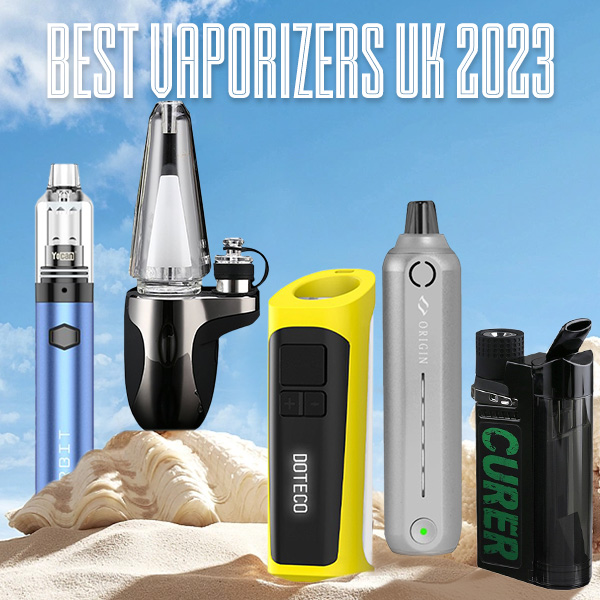 Best Vaporizers UK (August 2023)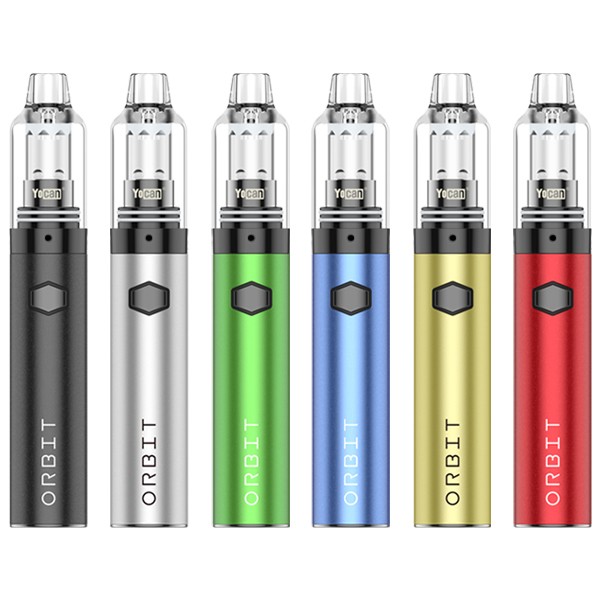 Long-Lasting Power
Equipped with a powerful 1700mAh battery, the Yocan Orbit ensures extended vaping sessions without constant recharging. Say goodbye to interruptions and hello to continuous pleasure.
Cutting-Edge Charging
Embrace the future with USB-C charging technology. Rapidly recharge your device and spend less time waiting, and more time enjoying.
Customized Vaping
Unleash your preferences with the variable voltage battery. Tailor your hits to perfection, ensuring every puff is exactly as you desire.
Pure Flavor, No Compromise
Discover the innovation of coil-less quartz cups. Experience unparalleled flavour and vapour quality without the drawbacks of traditional coils.
A New Spin on Vaping
Revolutionize your vaping with spinning quartz balls. Witness smoother hits and even distribution, taking your sessions to a new level.
Built to Last
Crafted with a durable stainless steel body, the Yocan Orbit is a true companion for the long haul. Experience vaping without limits.
Airflow Perfected
The top vertex airflow system allows for precise control of your draws. Tailor your experience to achieve the perfect balance between flavour and cloud production.
User-Friendly Design
With a convenient power button and 3 voltage levels, vaping has never been easier. The 10-second preheat function ensures instant satisfaction.
Pros:
Portability
Quick Heating
Easy of Use
Cons: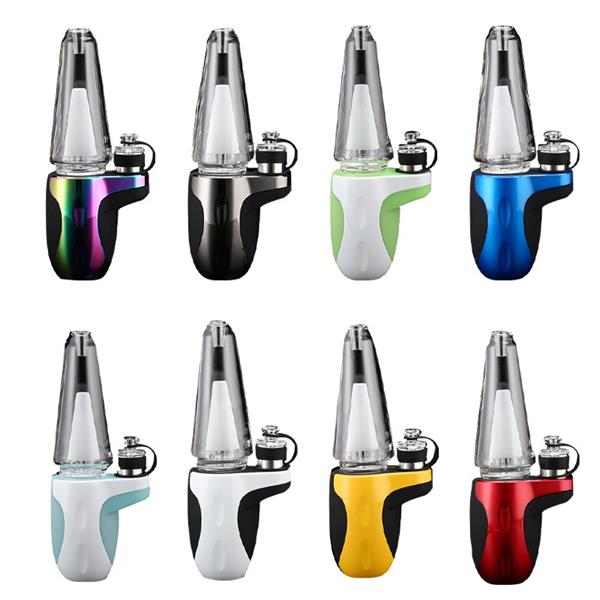 Elevate Your Dabbing Game
The Exseed Dabcool W2 Second Generation Kit is a remarkable feat of engineering, bringing you a host of features that redefine how you enjoy your vaping sessions. Let's delve into the key features that make this kit a must-have for vaping enthusiasts:
Compatibility Perfected
Say goodbye to compatibility woes. The Exseed Dabcool W2 Second Generation Kit is seamlessly compatible with the Dabcool W2 Atomizer and the Dabcool W2 V2 Coil. This perfect synergy ensures an optimal vaping experience, delivering smoother hits and richer flavours.
Unmatched Durability
Worried about accidental spills? Fear not. The kit features an IPX4 waterproof atomizer that provides effective protection against splashes and spills. While it's designed to withstand moisture, remember not to immerse it, as it's not entirely submersible.
Precision at Your Fingertips
Say hello to precise temperature control. The Exseed Dabcool W2 Second Generation Kit introduces a new program that offers enhanced accuracy in temperature control. This means you can fine-tune your vaping experience to match your preferences, ensuring every hit is just the way you like it.
Performance Redefined
Stay prepared for uninterrupted vaping pleasure. The kit includes a replacement atomizer coil along with 1 atomizer and 1 coil, ensuring you're equipped for extended sessions. This convenience factor is a game-changer for those who love indulging in longer vaping experiences.
Longevity and High Performance
Invest in longevity and performance. The Exseed Dabcool W2 Second Generation Kit boasts a new atomizer structure that not only extends the atomizer's lifespan but also delivers superior performance. This means fewer replacements and more consistent, satisfying hits.
Power That Lasts
Never run out of power. The kit is powered by a robust 1500mAh battery that ensures extended vaping sessions without the need for constant recharging. Enjoy your favourite concentrates without worrying about battery life.
Tailored Heat Levels
Customize your dabbing experience. The kit offers multiple output temperature options, ranging from 450℉ to 680℉. Whether you prefer mild, flavorful hits or intense, powerful clouds, you can easily adjust the temperature to suit your mood.
Pros:
Waterproof Protection
Precise Temperature Control
Enhanced Atomizer Structure
Cons:
Atomizer Maintenance
Battery Life Variability
Buy Exseed Dabcool W2 Second Generation Kit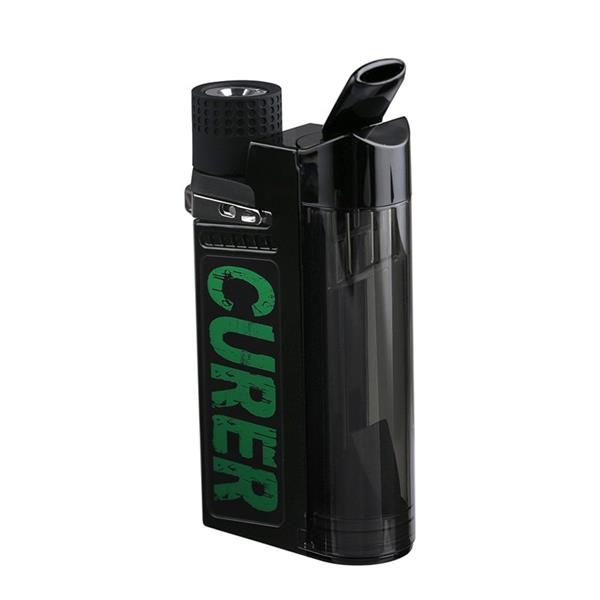 Unveiling the Features that Set LTQ Vapor Curer Apart Crafted with precision and durability in mind, the LTQ Vapor Curer is constructed using high-quality materials. Its body is a blend of PCTG, zinc alloy, and silica gel, ensuring both sturdiness and a sleek appearance. This thoughtful combination of materials not only enhances its aesthetic appeal but also guarantees the device's longevity.
Versatility at Its Best
One of the standout features of the LTQ Vapor Curer is its 3-in-1 functionality. Whether you prefer dry herbs, concentrates, flowers, or oils, this vaporizer has got you covered. Say goodbye to the hassle of carrying multiple devices for different substances. The LTQ Vapor Curer's versatility makes it the ultimate all-in-one solution for all your vaping needs.
Temperature and Power Control
Customization is key when it comes to a satisfying vaping experience. The LTQ Vapor Curer offers precise temperature and power control to suit your preferences. With a temperature range of 060°C-315°C/140°F-600°F, you have the power to explore various flavors and intensities, ensuring each puff is tailored to your liking.
Powerful Built-In Battery
Never run out of power while on the go again. The LTQ Vapor Curer boasts a 1500mAh built-in battery that ensures extended vaping sessions without the need for frequent recharging. Whether you're out for the day or just relaxing at home, this device has the stamina to keep up with your vaping enjoyment.
Ceramic Heating for Enhanced Flavor
Flavour connoisseurs will appreciate the ceramic heating element of the LTQ Vapor Curer. This advanced heating technology guarantees that every hit is packed with rich and pure flavour. Say goodbye to burnt or unevenly heated substances – ceramic heating ensures consistent and delightful results every time.
Advanced OLED Display
Navigating and customizing your vaping experience has never been easier. The LTQ Vapor Curer features an advanced OLED display that provides all the essential information at a glance. Monitor your settings, adjust your preferences, and keep track of your battery life effortlessly, thanks to this user-friendly display.
Material Marvel: PCTG, Zinc Alloy, Silica Gel
The choice of materials used in crafting the LTQ Vapor Curer is a testament to its dedication to quality. PCTG, zinc alloy, and silica gel come together seamlessly to offer a device that's not only visually appealing but also durable and resistant to the wear and tear of daily use. This careful selection ensures that your vaporizer remains in prime condition, delivering consistent performance over time.
Pros:
Temperature Control
Reduced Combustion
Preservation of Flavor:
Cons:
Buy LTQ Vapor Curer Dry Herb Wax Oil 3-in-1 TC Vaporizer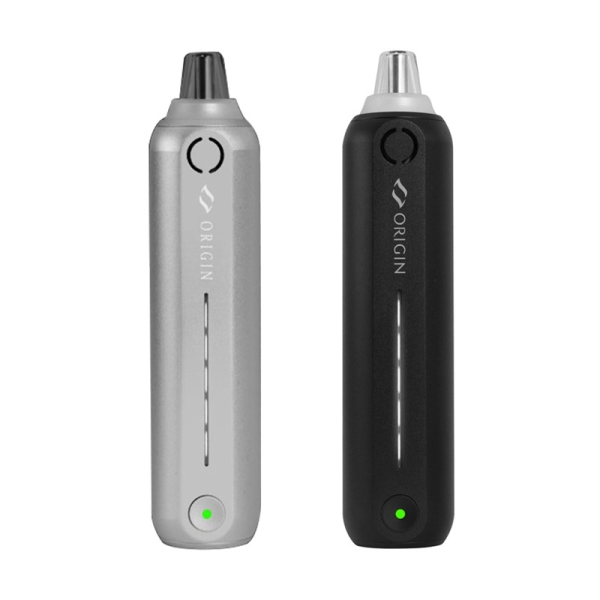 Powerful Performance and Customization
Equipped with a robust 2200mAh built-in battery, the Origin 2 ensures extended vaping sessions. Enjoy precise control over your vaping experience with the 5-level temperature adjustment feature, tailoring your sessions to your preference.
Innovative Technology for Enhanced Experience
The smart vibration function notifies you when your desired temperature is reached, enhancing user convenience. The ceramic heating chamber guarantees even heat distribution, ensuring optimal vapour production. Additionally, the included wax chamber expands your options for a diverse vaping encounter.
Designed for Your Enjoyment and Safety
Indulge in pure and clean vapour with the isolated air path constructed from glass material. The mouthpiece boasts anti-scalding protection, ensuring a comfortable and safe vaping experience. With a rapid heating time of just 50 seconds, you'll be enjoying your favourite herbs and waxes in no time.
Efficient Charging and Elegant Design
Charging the Origin 2 is quick and easy, with a charging time of 2-3 hours. The device's sleek and ergonomic design adds a touch of elegance to your vaping setup.
Pros:
Versatile 2-in-1 Functionality
Isolated Air Path
Quick Heating
Smart Vibration Function
Cons:
Charging Time
Limited Compatibility
Buy Green Fire Origin 2 Dry Herb & Wax Vaporizer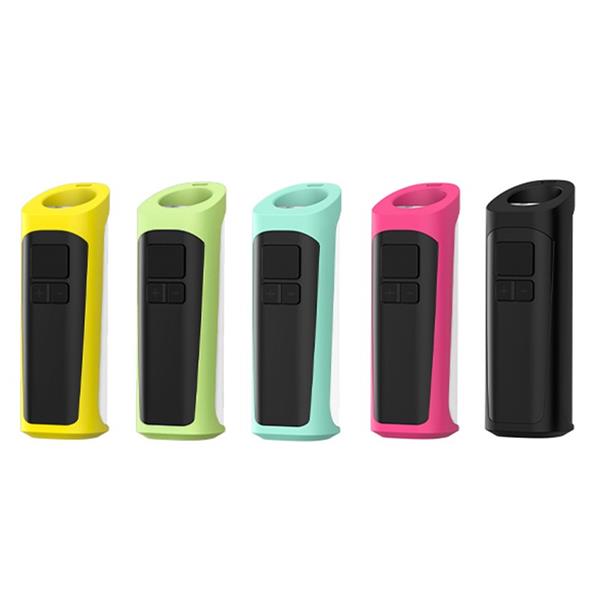 Powerful Performance and Versatility
With a 400mAh battery, the Tik20 ensures consistent and reliable power throughout your vaping sessions. The Type-C charging port guarantees speedy recharging, keeping you vaping for longer periods.
Precision at Your Fingertips
The 0.69" OLED display provides clear and concise information, allowing you to monitor your settings with ease. Adjust your voltage with precision using the 1.8V – 4.2V output voltage range in 0.1V increments. The 16W output ensures a satisfying vapour production.
Customizable Experience
Activate the 15s preheat mode for a warm and smooth inhale. For added safety, the device automatically shuts off after 5 minutes of non-use, conserving battery life.
Seamless Connection
The spring-loaded 510 connection ensures a secure and seamless attachment to your favourite cartridges or tanks.
Pros:
Customizable Voltage
Preheat Mode
Automatic Shut-Off
Cons:
Lack of Compatibility Information
Buy DOTECO Tik20 Vaporizer Battery 400mAh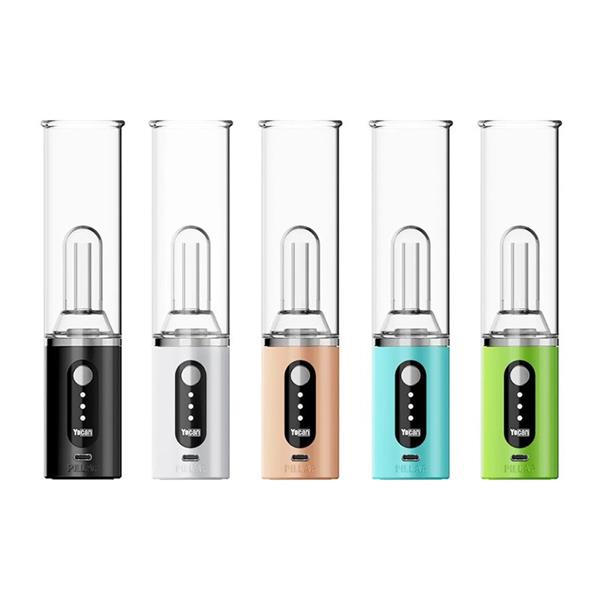 Unrivalled Performance
Equipped with a robust 1400mAh battery, this vaporizer ensures prolonged vaping sessions. The USB Type-C charging technology guarantees rapid and efficient recharging, reducing downtime.
Customized Vaping
Discover your ideal vaping setting with the variable voltage feature. Choose from two operating modes to suit your preference, whether it's intense hits or smooth draws.
Premium Craftsmanship
Crafted with a zinc alloy body, the Pillar E-Rig exudes durability and style. The lab-grade glass bubbler enhances the purity of your vapour, providing a smooth and satisfying inhale.
Innovative Coil Technology
Experience the cutting-edge TGT (Target Tech) coil technology that delivers exceptional vapour production and flavour retention. The magnetic connection ensures quick and easy assembly.
Safety and Convenience
The device features a safety cut-off of 30 seconds, ensuring your vaping experience is both secure and efficient. With a charging time of just 2 hours, you'll be back to enjoying your vapour in no time.
Pros:
Fast Charging
Multiple Operating Modes
TGT Coil Technology
Cons:
Buy Yocan Pillar E-Rig Vaporizer Kit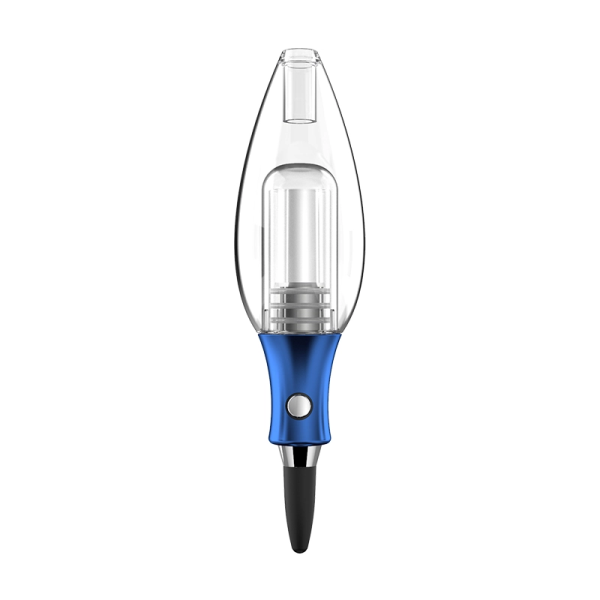 Unleash the Power of Wax:
Discover a new level of satisfaction with the Exseed Dabcool W3 Vaporizer Kit, designed to transform your wax and dab sessions.
Efficient Performance:
Equipped with a robust 450mAh battery, the Dabcool W3 ensures uninterrupted sessions. Convenient USB charging keeps you powered up without hassle.
Customized Vaping:
Tailor your experience with three voltage settings – 3.4V, 3.7V, and 4.2V. Achieve the perfect temperature for your preferences.
Swift Heat-Up:
Experience minimal wait time with the 15-second heat-up feature. The ceramic heating head ensures even and consistent vaporization.
Versatile Design:
Crafted for both wax and dabs, the Dabcool W3 is your gateway to a versatile vaping experience. The optional magnetic structure bracket adds convenience to your sessions.
Visual Clarity:
The LED light indication keeps you informed, making your sessions effortless and enjoyable.
Pros:
Swift Heat-Up
Ceramic Heating Head
Optional Magnetic Structure Bracket
Cons:
Material Specific
Limited Battery Capacity
Buy Exseed Dabcool W3 Vaporizer Kit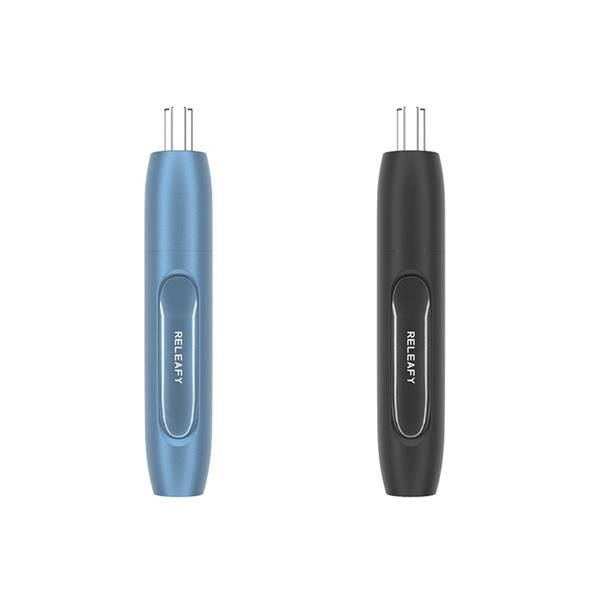 Sleek and Convenient:
Experience the ultimate in dabbing convenience with the Releafy Torch Dab Vaporizer Kit. This portable vape pen is designed for hassle-free use, wherever you go.
Enhanced Airflow:
Featuring top airflow design, the Torch ensures smooth and consistent draws, delivering satisfying vapour with every inhale.
Effortless Dabbing:
Engage the auto-heat mode for a seamless experience. The device's intelligent design ensures optimal temperature for your sessions.
Innovative Construction:
The heat-insulated magnetic cap guarantees safe and efficient dabbing. Crafted from durable zinc alloy, the Torch is built to last.
Fast Charging, Prolonged Use:
With a 1100mAh internal battery, the Torch offers long-lasting power. Fully charge in just 50 minutes for uninterrupted sessions.
Precise Control:
Tailor your experience with the three-level temperature control settings. Enjoy maximum output of 30W for intense draws.
Advanced Vapor Path:
The medical-grade metal vapour path ensures purity in every inhale, enhancing your dabbing pleasure.
Pros:
Top Airflow Design
Auto-Heat Mode
Durable Construction
Temperature Control
Cons:
Buy Releafy Torch Dab Vaporizer Kit
Summary: Best Vaporizers UK 2023
| | | | |
| --- | --- | --- | --- |
| Name | Score | Highlights | Brand Site |
| Yocan Orbit Vape Pen Kit | 9.9 | Variable Voltage Settings And Quick Heat-Up | https://www.yocanvaporizer.com/ |
| Exseed Dabcool W2 Second Generation Kit | 9.8 | Auto Mode And Ceramic Heating Element | |
| LTQ Vapor Curer Dry Herb Wax Oil 3-in-1 TC Vaporizer | 9.6 | 3-in-1 Versatility And High-Quality Vapor | https://ltqvapor.com/ |
| Green Fire Origin 2 Dry Herb & Wax Vaporizer | 9.7 | 5-Level Temperature Adjustment And Smart Vibration Function | https://greenfiretech.com/ |
| DOTECO Tik20 Vaporizer Battery 400mAh | 9.4 | User-Friendly Display And Preheat Mode | |
| Yocan Pillar E-Rig Vaporizer Kit | 9.5 | Dual Operating Modes And Safety Cut-Off | https://www.yocanvaporizer.com/ |
| Exseed Dabcool W3 Vaporizer Kit | 9.6 | Swift Heat-Up Time And Variable Voltage Settings | |
| Releafy Torch Dab Vaporizer Kit | 9.3 | Top Airflow Design And Auto-Heat Mode | https://www.releafy.com/ |
FAQS About Best Vaporizers 2023 In UK
Are dry herb vaporizers better than vaping?
Optimal flavour and control
One of the main reasons why people are getting into dry herb vaporizers instead of classic vapes is because of the superior taste and variety. The problem with smoking cannabis or vaping oils is that you're not getting the full benefits of your herb.
How do you use an LTQ vapour curer?
To turn the device on, press the fire button 5 times. From here you can adjust the wattage from 5-35W. If you want to hop into temperature control mode, you can press the fire button 3 times. The temperature range is from 140°F to 600°F.
Is using a vaporizer the same as vaping?
So, what is the main difference compared to vaping? The form of the product consumed. While with vaping a liquid or distillate is used, it is dried flowers or other types of cannabis extract that go in a vaporizer. Vaping and vaporizing are also different in another important way: the purity of the product consumed.
Are cheap vaporizers worth it?
Things to Consider
While cheap vape kits might seem like a good idea, they don't offer the same value of experience - which means you could lose out in the long run. If you're switching from smoking to vaping, you should choose a quality vape hit that will deliver the right flavour and throat hit.
What's the difference between a vape and a vaporizer?
The term vaporizer is a broad term, referring to any device that creates vapour, while a vape pen refers to vaporizers that are small, cylindrical devices that are meant for vaping on the go. Or, to put it another way, all vape pens are vaporizers, but not all vaporizers are vape pens.
What is the function of a vaporizer?
Vaporizers are used for one of two basic purposes: to generate a vapour or to transfer heat. o equipment. This is essential for cold environments where natural vaporization from storage is insufficient, or in systems where vapor requirements are very high.