Today I'd like to introduce you to SMOK's newly launched electronic cigarette. In order to better let you feel the special features of the upgraded model, the SMOK Novo 2X Kit will be taken out for comparison.
What are the similarities?
Firstly, I want to elaborate on what they have in common. Both top SMOK Novo 2X Kit and Novo 2S are powered by an 800mAh rechargeable battery and can reach a maximum power of 20W. Pod system kits can be activated by inhalation, with no button operation. They are equipped with a small LED light, different colors present different power.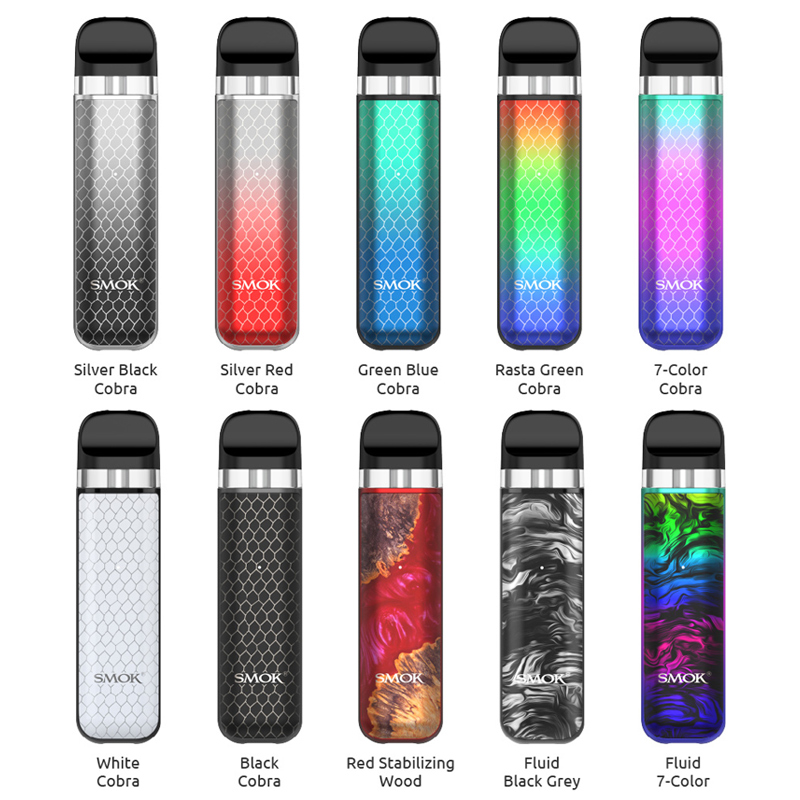 So what is the difference between them in terms of appearance?
Hot sale Novo 2S comes in eight colors, while the Novo 2X contains an even richer ten colors. Next, is the pod part, 2S series utilizes a more conventional design of the mouthpiece, while 2X in order to highlight the design of humane, especially added a visual window. In order to be able to replenish the e-liquid in a timely manner.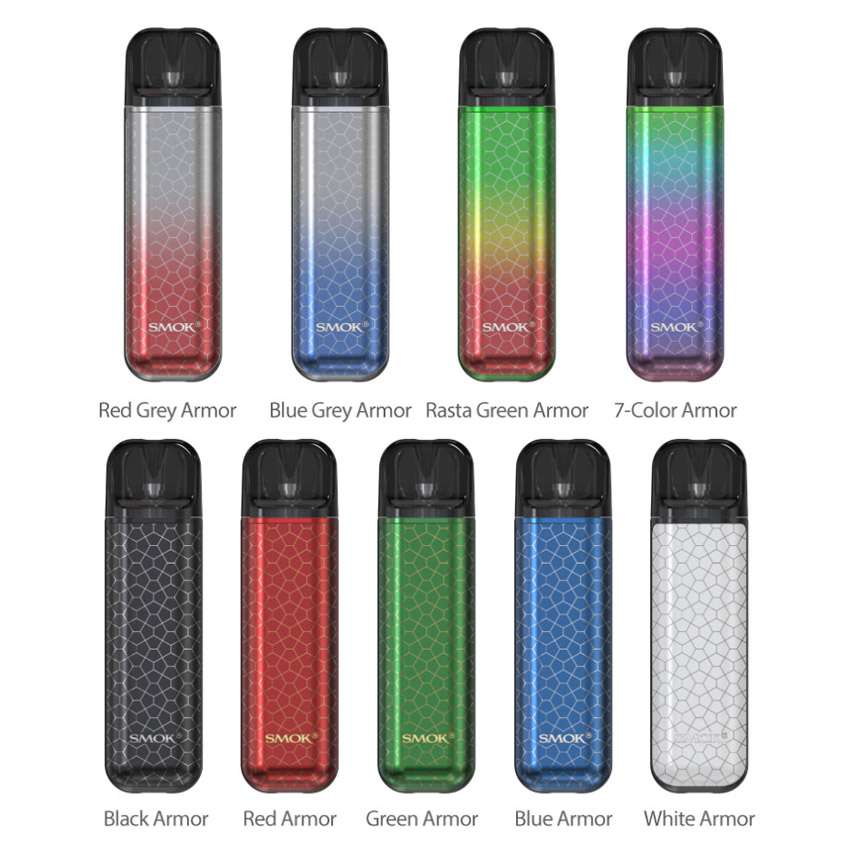 What are the differences in performance?
In terms of airflow in and out, the SMOK Novo 2S features airflow slots on both sides, allowing for a smooth flow to the top when inhaling. The SMOK Novo 2X, on the other hand, is an upgraded device paired with an airflow slide builder directly on the device, which makes it easy to control the amount of airflow by sliding.
So what is the difference in the devices equipped?
Novo 2S is compatible with the Novo 2 Pod and can be filled from the side, while the Novo 2X is compatible with both the SMOK Novo 2 and the SMOK Novo/Novo 2X Pod. 2X Pod allows you to easily fill from the top to better prevent spillage.
The best part is that with the upgrade, the SMOK Novo 2X is even better priced. If you have to choose one, why not go for the latest model?
You may also in fond of:
smok rpm pro 5
top smok rpm 3 coils