While all pod-style systems have the same design, iStick has stuck to its own path and never changed.Eleaf's newly released iStick P100 device looks and feels different from other POD systems on the market.It feels very comfortable in your hand. Seemingly hard edges feel smooth and comfortable in the hand.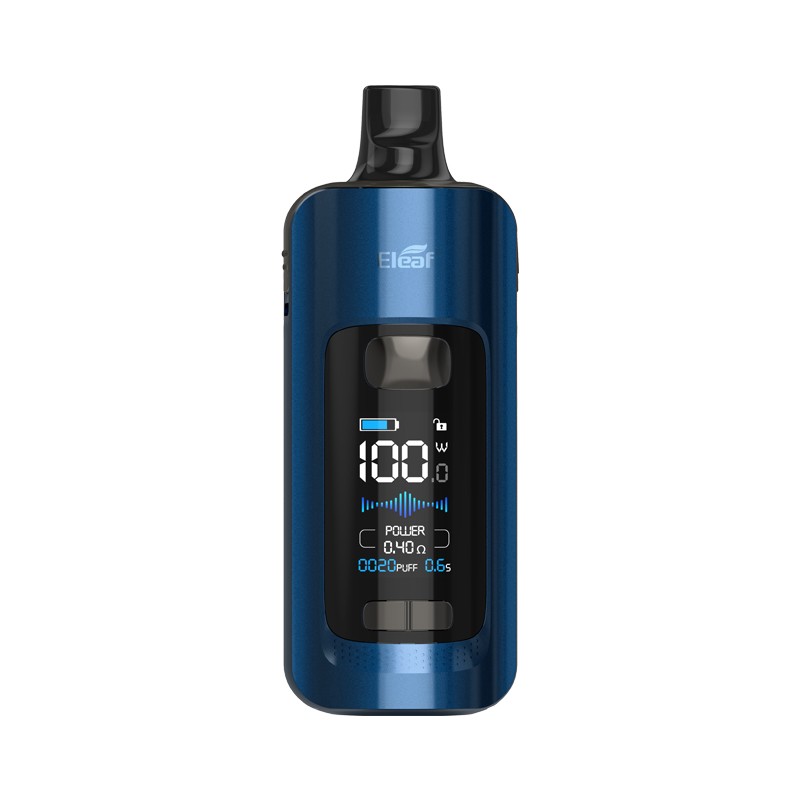 The mod is made of zinc alloy and an internal battery, and it's more fun to use than almost any POD system I've ever had, which is quite a bit heavier.The device has a 3,400 mAh battery with a maximum power of 100 watts which can give you battery for days and is equipped with two coils. GZ 0.2 ohm coil and 0.4 ohm coil.
The screen of the Eleaf Iistick P100 UK is 1.14 inches and has a nice clean look with easy-to-read on-screen menus and features.The two-color display looks great, bright, and has a realistic resolution, the best I've seen on an ELEAF device.
The pod itself is well designed and conveniently filled on one side.The mouthpiece is really beautiful, its shape is so comfortable that when vaping, you can rotate it to suit your preferred style, and it is a detachable 510 size, so you can fit your own too, although it requires a small diameter to match it.Now ,it is in stock,please visit vapesourcing.uk.
SPECIFICATION
Size:39.6mmx29.5mmx106.4mm
Battery Capacity:3400mAh
Cartridge Capacity:4.5ml/2ml
Max Wattage:100W
Charging Current:5V/2A (USB-C)
Screen Size:1.14'' TFT
Cartridge Material:PCTG
Mod Material:Zinc Alloy+PC
Coils:Eleaf GZ 0.2Ω Coil (Kanthal, DL, 45-65W); Eleaf GZ 0.4Ω Coil (Kanthal, Half-DL, 20-35W)
Colors:Pearl Blue, Matte Black, Matte Gunmetal, Pearl White
Quick Link : https://vapesourcing.uk/eleaf-istick-p100-kit.html