Today, we present the LUXE 80 UK and LUXE 80 S Pod Mod Kit from the Vaporesso LUXE collection, both of which have a luxurious and classic look. Except for the size and battery difference, all other configurations are the same, which also gives vapers one more choice.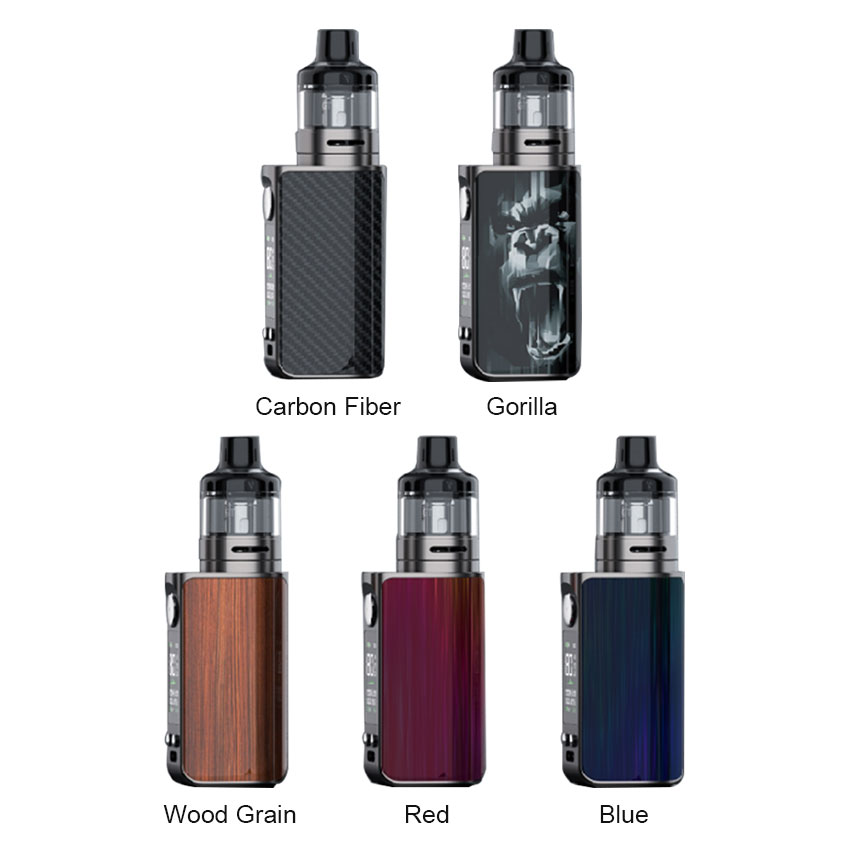 LUXE 80 Kit
Size: 111.1 * 28 * 39.4mm
Battery:2500mAh
LUXE 80 S Kit
Size:128.05* 26.53* 42.4mm
Battery:Single 18650 Battery
First, let's talk about the differences between the LUXE 80 vape mod kit uk online sale, which measures 111.1 * 28 * 39.4mm, and the LUXE 80 S Kit, which measures 128.05 * 26.53 * 42.4mm and looks a little slimmer than the LUXE 80. The LUXE 80 Kit comes with The LUXE 80 Kit is equipped with a 2500mAh internal battery for long life, while the 80 S Kit is powered by a separate 18650 battery, which will bring longer enjoyment and vape experience. They both support Type-C 2A fast charging, which means you'll be fully charged in just 75 minutes!
Both come with a 0.96 inch TFT Screen to show you clear data with user-friendly UI and functions. The Central Vaporesso GTX Pod 26 Cartridge features full-platform GTX coils, including RBA coils, to suit a variety of tastes and cloud preferences. What's more, the Vapresso GTX POD now uses SSS leak-proof technology that includes an additional outer layer of protection -- a lock ring to lock the juice inside and prevent it from the battery. Bring the compact Vapresso Luxe 80S installation to enjoy the thick clouds and rich flavors!

You can choose the one you like from the best online vape shop uk. Welcome to make an order.

SPECIFICATION
Output Wattage:5-80W

Display:0.96 inch TFT Screen
Firing Time:0.001S
POD Capacity: 5ml
Coil:GTX 0.2ohm MESH Coil (45-60W), GTX 0.3ohm MESH Coil (32-45W)
Charging: Type-C, 5V/2A
Quick Link: https://vapesourcing.uk/vaporesso-luxe-80-kit.html