Hello, friends. I bring the new arrival uk VOOPOO Drag X Plus Professional Edition Kit to you. Voopoo released a very similar version some time ago, with a few minor differences, as far as I know. But I like the change and it's a good development for a company to keep innovating and making changes.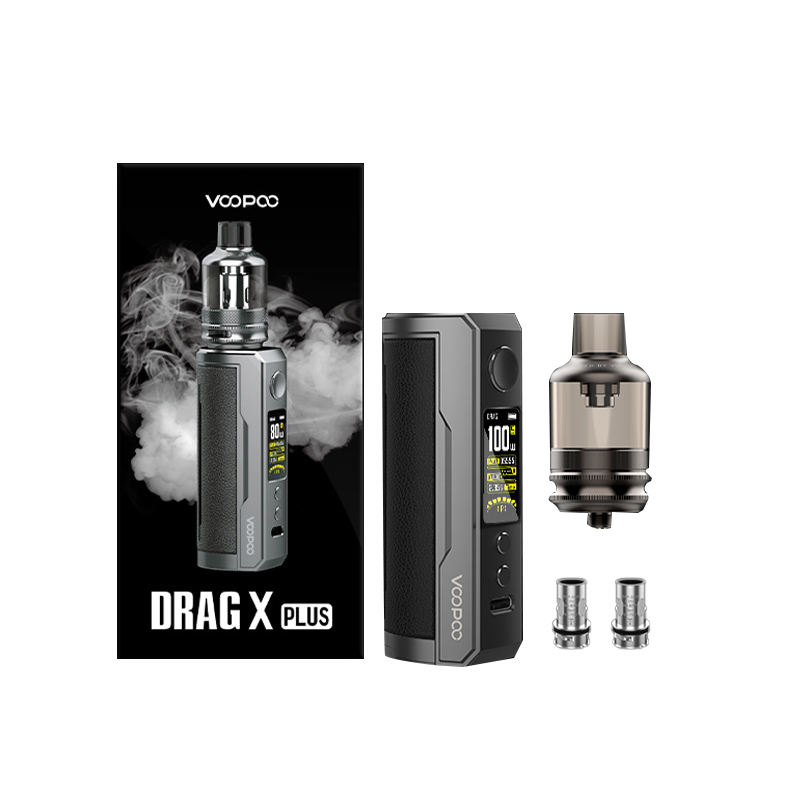 SPECIFICATION
Size:28* 34.5* 139mm
Material:Zinc, Leather, PCTG
Battery:single 18650/ 21700 battery(Not Included)
Output:5-100W
Output modes: VW, Smart, RBA
Output:Max 8.5V
Screen:0.96 inch TFT display
Resistance range:0.1-3.0Ω
Thread:510
The uk Vape Voopoo Drag X Plus has the Gene Fan 2.0 chipset on it, but this updated 'Pro' version has a newer version. Previously you could only have a maximum output of 4.2 volts, the updated Pro version allows for an output of up to 8.5 volts, a power boost which basically means that when your battery runs out you have less chance of feeling a drop in output power.
That's the only difference. You still have the exact same 5-100W output, Smart/RBA mode, 21700/18650 battery use, Model 2A C charging, 510 connectivity, a swing door battery bay with adapter, and of course all the other features I listed in the original Drag X Plus review. If you wanna learn more details, click vape shop uk online cheap.
Quick Link:https://vapesourcing.uk/voopoo-drag-x-plus-professional-edition-kit.html