Elegant and sophisticated products always attract attention. However, many products have their own appearance, and their capabilities are not worthy of their outlook. And this best Smok Nfix Pro Kit is sure to be full of praise.
In terms of material, the Nfix Pro Pod System Kit comes with a solid aluminum alloy, which is not only durable but also beautiful. For an outstanding starter kit, the first is to be easy to operate, this kit with an auto-activated function can greatly meet your demands. Of course, if you think the power button works better, turn it on to quickly start. Everything is up to you.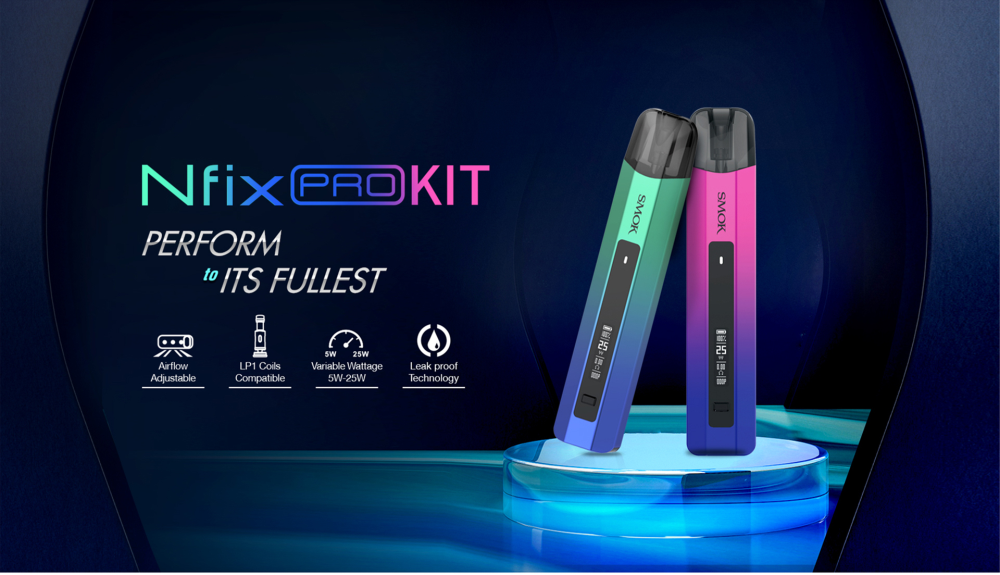 The 700mAh battery powers the device and features an adjustable power of 5-25W. You can choose the most suitable power for you by pressing the button. Compatible with 0.6-3.0ohm LP1 coils, you are able to pair them according to your texture requirements. The lower the resistance value, the greater the massive clouds and the stronger the throat feeling. The higher the resistance value, the smoother the inhalation.
Combining a relatively clear 0.69" OLED screen on the fuselage, in order to let you have a better understanding of the use status of the vape kit.
Indispensable, of course, is the adjustable airflow control key, you can control the volume of the airflow by moving it left and right.
Match with the 2ml SMOK Nfix Pro Pod, the magnets on the bottom help you install and remove faster. Remove the rubber plug from the side to refill the e-liquid. A minimalist product is not a problem for any vapers who want to try it.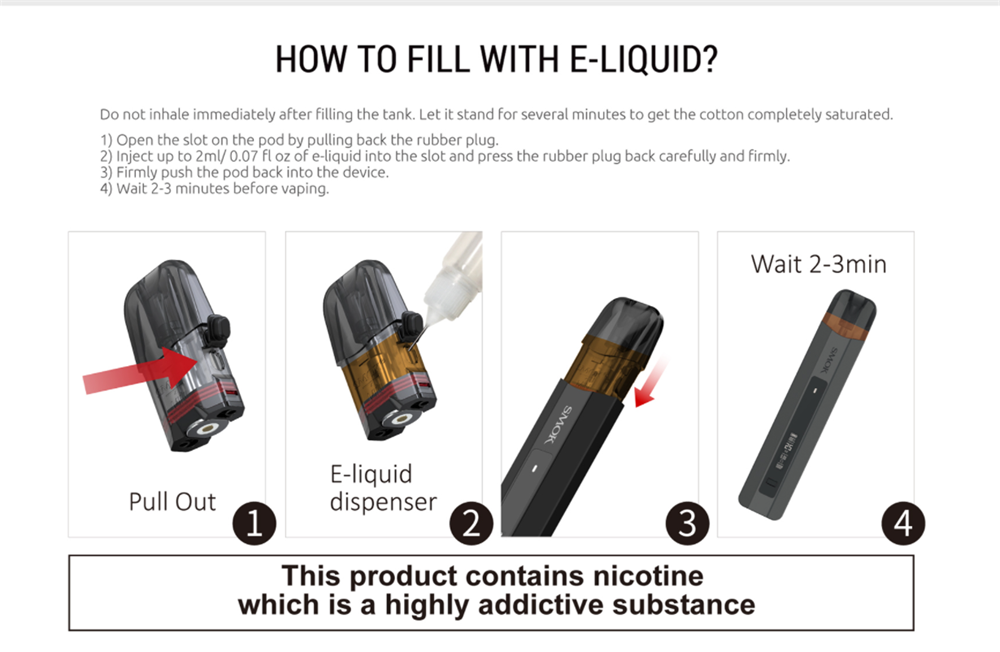 Do you want to visit more? Our UK station welcomes you at any time.