SMOK SOLUS 2 Kit for sale is an upgraded product of the Solus series. Vapers who have known the SMOK SOLUS Kit should see that they have similarities whose adopt a very petite design. But don't underestimate it because of its size.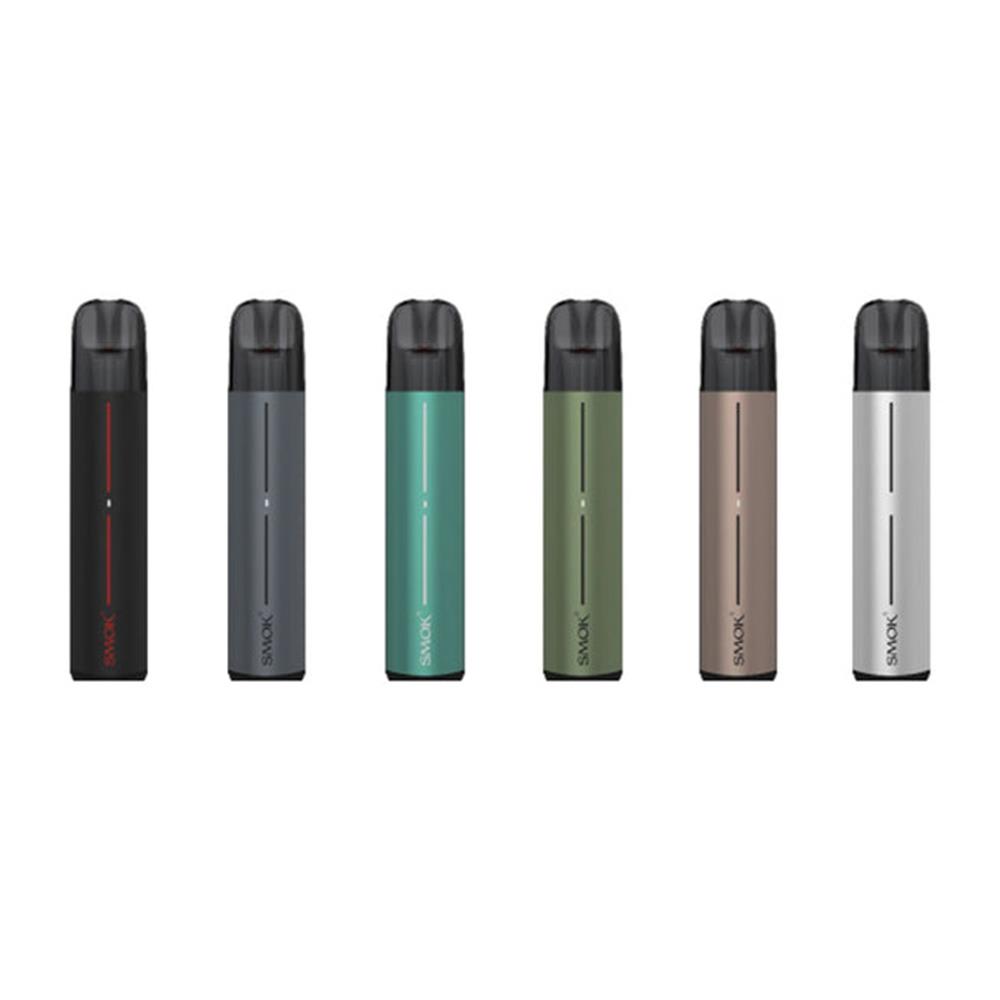 First of all, SOLUS 2 Pod System Kit is an entry-level set. You can start the device quickly by inhaling through the mouthpiece. Without the complicated operation, only a simple and quick way to use it.
Features an LED indicator on the fuselage, which can know the running status of the SOLUS 2 Kit through its prompts. For example, when the kit is short-circuited, the LED light will continue to light up for 2 seconds, and it will continue to light up when charging. Flash 20 times when charging is complete, and the LED light will also be on when it ends or starts vaping.
Consists of the SMOK Solus 2 Pod which features a 2.5ml capacity, and a 0.9ohm resistance for smooth MTL and restricted RDL vaping. The mesh coil can help the e-liquid to volatilize faster and achieve the best taste. The flat mouthpiece is more convenient for you to inhale, which is very intimate. The magnet connection makes your replacement or installation quick and easy.
The built-in battery of 700mAh can reach up to 17W, making SMOK SOLUS 2 Pod System Kit safer and longer to vape.
Features
• 700mAh Integrated Battery
• Max 17W Output
• SOLUS 2 Pod 2.5ml
• Integrated 0.9ohm Mech Coil
• MTL and Restricted RDL Vaping
• Designed For The Beginners
• Perfect For Nic Salt E-juice
Quick Link: https://vapesourcing.uk/smok-solus-2-kit.html