Best VOOPOO Drag Q Kit from the appearance of the design you can already see the degree of VOOPOO's intention, gorgeous and beautiful and very attractive. The Drag Q still uses VOOPOO's proprietary ITO technology, which makes atomization more efficient and makes the vapor more delicious and silky smooth.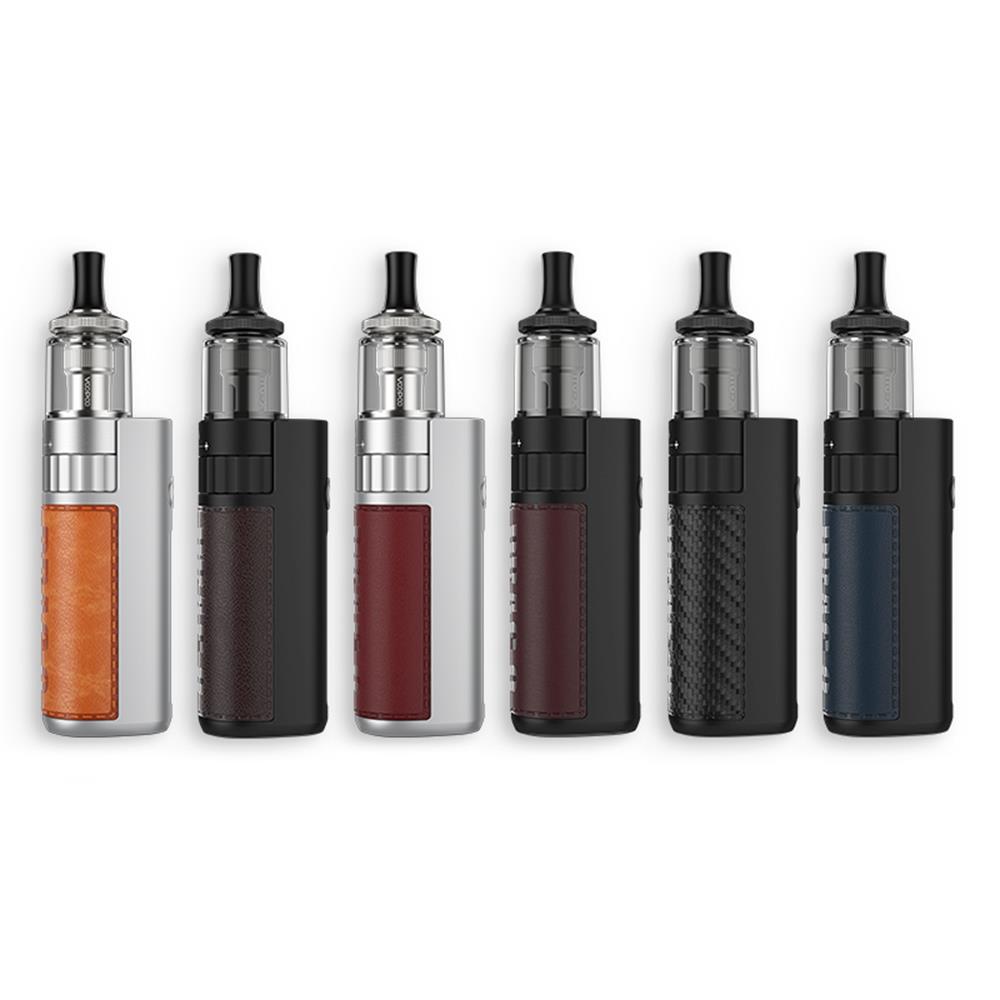 Featuring 6 colors for you to choose from and a leather casing that takes it up another notch in terms of touch. The side of the device is equipped with a gradient, showing different colors to be able to prompt you to different power levels. Where 60%-100% show a green light, 25%-60% show a blue light, and 0%-25% show a red light.
Paired with a 1250mAh built-in battery with a maximum power of 25W and variable power from 8-25W. Give you a diverse vaping experience. The intelligent GENE chip provides you with 6 security protection modes that greatly extend the life of the e-cigarette and maintain a stable sense of use.
As a pod system kit, Drag Q Kit can be started either by pushing a button to start the device or by using a quickfire button. The ITO-X Pod Tank is an important part of the VOOPOO Drag Q and has a 3.5ml capacity. The pod-compatible ITO-X coil has 0.5ohm and 1.2ohm, giving you RDL and MTL vaping. Four layers of silicone design can effectively prevent the leakage of e-liquid, and the directional insertion of the coil also a more stable airflow.
The top end of the Drag Q comes with an adjustable mechanism inspired by a wind-up watch, and by turning it from side to side you can not only change the airflow but also adjust the kit to the optimal power output.
How can people not be impressed by such a chic and heartfelt electronic cigarette? Easy to carry, VOOPOO Drag Q is your good companion on the go.
I'd like to suggest you:
smok nord 4 review
hot sale voopoo argus gt 2 uk