Vapers who are familiar with lost vape should have heard of the existence of thelema series, and as a newly launched pod mod kit, the lost vape thelema mini kit is believed to give you a new understanding. From the appearance design, it can be said that lost vape is very careful. The overall use of zinc alloy, stainless steel and leather materials is not only superior in texture but also very beautiful. The leather part uses a more exquisite pattern design, and some also adopt a magic pattern design. It can be said that each model has its own uniqueness, which is absolutely eye-catching.
In order to make the electronic cigarette more convenient to carry, the designer has put a lot of effort into the mod specifications, which are basically smaller than other 510 mods on the market. But as a pod mod kit, it also provides you with a maximum output of 45W, and a built-in 1500mAh battery for battery life. In order to allow users to customize the power output, you can also adjust the power between 11W-45W through the adjustment button.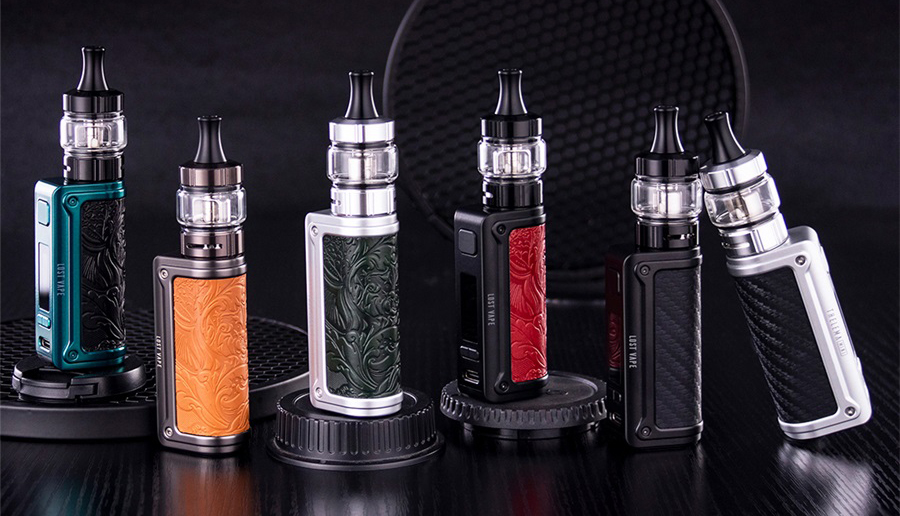 Lost Vape Thelema Mini combines a 3.5ml UB Lite Tank and a UB Lite Pod Tank. The larger capacity than the conventional one can prolong your enjoyment time. In order to better customize different inhalation methods, the drip tip part is replaceable, and the transition from MTL-DTL vaping only needs a drip tip. The airflow adjustment system set at the bottom allows you to easily customize the inhalation volume. Combined with ub lite coils, you can get different heat output.
In order to make it easier for you to monitor data or switch modes, thelema mini kit also has a 0.69" OLED screen, which is more convenient and smarter to use. If you just need to replace or want to try a different style of electronic cigarette, then you may wish to give lost vape thelema An opportunity for mini may open up another new world of smoking for you.
Our black friday vape deals 2022 activity is also waiting for your participation, more discounted products will definitely surprise you, and I believe you will gain something.
I would also like to introduce these best-selling products: