Voopoo argus z is a device with a 900mAh built-in battery, with a maximum power of 17W. It adopts a delicate and straightforward shell design. The overall shell is made of aluminium alloy and PC material, creating a very comfortable feeling.
A 2ml argus pod equipped with Argus Z obtains sufficient airflow through the hidden air inlet, and the four-hole air inlet at the bottom not only increases the airflow but also obtains a smooth and full-bodied taste. In addition, the multi-layer anti-leakage technology of the argus pod can keep the e-liquid firmly locked. You can fill the e-liquid directly through the side. The bottom is connected by magnets, and the removal and installation are very simple.
For the choice of e-liquid, my suggestion is to choose e-liquid with a nicotine concentration below 50mg, so as to bring you a more ideal way of vaping.
As the same series of voopoo argus p1 and voopoo argus kit, their compatible pods can adapt to each other. That is to say, when you have two electronic cigarettes at the same time, you will be able to replace pods without any effort. Of course, you need to know that argus z has better performance than argus p1 and argus kit superior.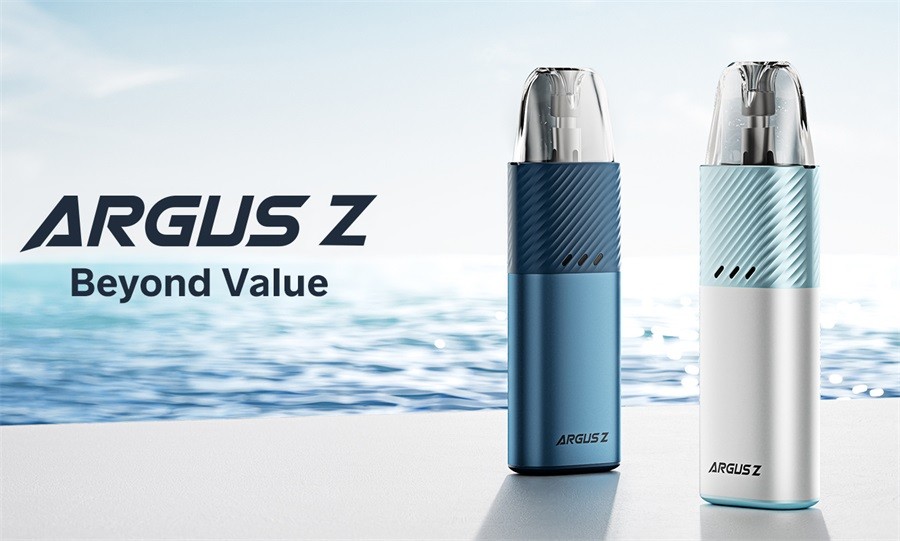 The four protection modes of VOOPOO Argus Z include overtime protection, short-circuit protection, overcharge protection and low battery protection, which can protect the safety of the device all the way and ensure a longer service life.
When the battery capacity of the electronic cigarette is exhausted, you can quickly charge it through the C To C Charge on the side. Through the three small LED indicators, you can actually know the current battery capacity clearly.
Our cyber monday vape deals uk officially opens today, and we invite you to participate in this once-a-year event.
We would also like to recommend for you: