OXVA released a brand new electronic cigarette product in the past few days, oxva xlim sq kit. First of all, the sq kit adopts a design that is easy to put in the pocket, and the overall feeling is simple and elegant. As a low-power electronic cigarette, the device provides a 900mAh built-in battery, and its variable power is between 5-25W. Of course, the change in power also depends on the configuration of the coil, the higher the resistance of the coil, the lower the output will be.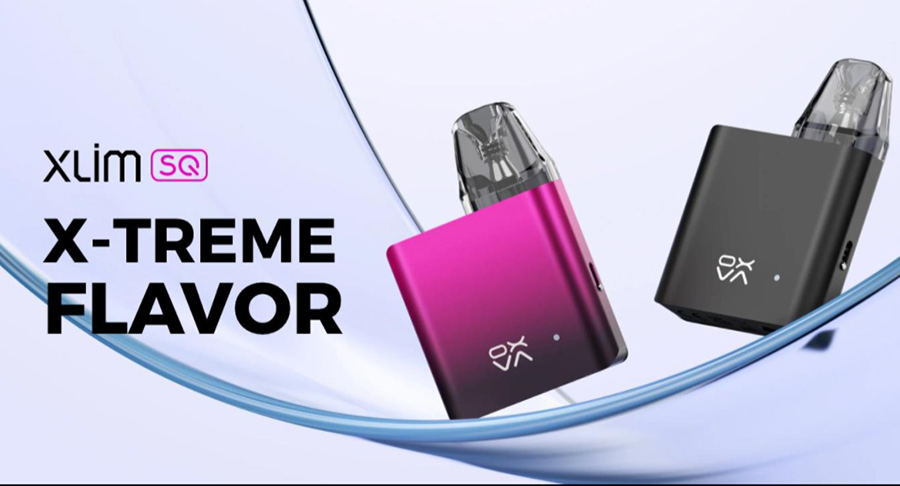 In order to present a better inhalation method, an airflow adjustment button is provided for you. When you find it difficult to inhale, properly adjusting the airflow may provide you with a smoother smoking process. In order to shorten the charging time and bring more fulfilling vaping time, basically you can start using it again in about 30 minutes. The smart indicator light will also remind you of the battery status.
The 2ml xlim v2 pod paired with the Xlim SQ offers an ergonomic mouthpiece so you can easily inhale and easily fill from the side. Just before it, there was a new oxva xlim c kit, this new product is also compatible with the oxva xlim c pod, you can freely pair it according to your needs. 0.6ohm-1.2ohm xlim c coils can realize the transition from MTL to RDL vaping.
If you are a beginner or want to try low-power e-cigarettes, maybe the performance of xlim sq will not disappoint you too much. Maybe you are still thinking about where to find vapes, I believe you will find the answer here.
More useful e-cigs: