Hello, everyone, today I would like to introduce a new pod vape kit to you, vaptex mechax kit, which is a very friendly electronic cigarette for novices. The fully transparent material design allows you to clearly see the internal structure. The exterior adopts a fire button for you, which you can activate quickly. An airflow adjustment button is thoughtfully prepared for you on the side, so you can easily customize the airflow.
This advance pod kit prepares a 1.0ohm mesh coil for you. PEMT technology allows you to obtain a more precise taste and ensures that the e-liquid is fully developed and evenly heated. The 2ml pod capacity is perfectly compatible with the vaptex mechax, and the liquid can be quickly filled from the side. With the ergonomic mouthpiece, you can easily achieve MTL vaping.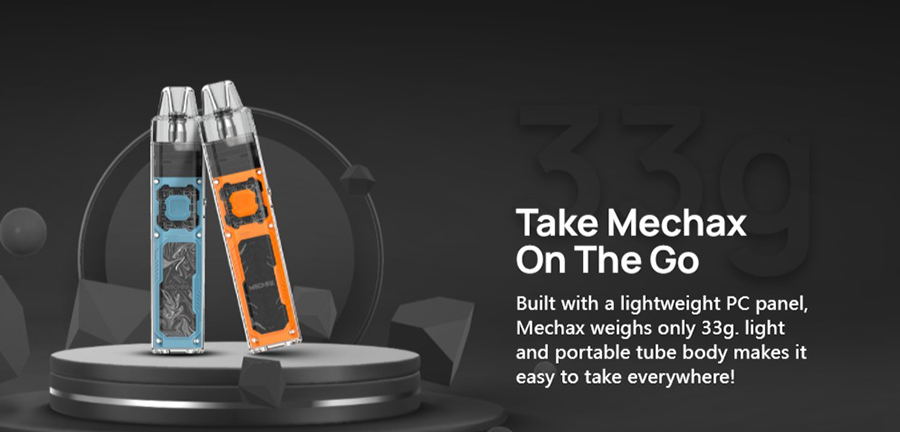 The 400mAh battery can basically last half a day of smoking time, and it can be fully charged in about 20 minutes through the Type-c charging interface, which will not make you wait too long. You can choose from three fashionable color schemes, each of which is fashionable and full of personality.
We also provide more vapesourcing reviews, you can learn as much as you like, and the latest products will be presented to you, I think there is always something suitable for you.
Related E-cigs Recommend: