The Suorin SE Pod Kit stands at the forefront of this evolution, combining cutting-edge features with a user-friendly design.
Unleash Extended Vaping Sessions

Powered by an impressive 800mAh battery, the Suorin SE Pod Kit guarantees prolonged vaping enjoyment. Say goodbye to frequent recharges and savour uninterrupted indulgence in your chosen e-liquids.
Versatile Pod Compatibility

Designed to cater to individual preferences, this kit is compatible with both 0.8ohm and 1.2ohm Suorin SE Pods, each boasting a capacious 2.8ml capacity. With the ability to be refilled 8-12 times, you're in for a long-lasting vaping experience that ensures consistent flavour delivery.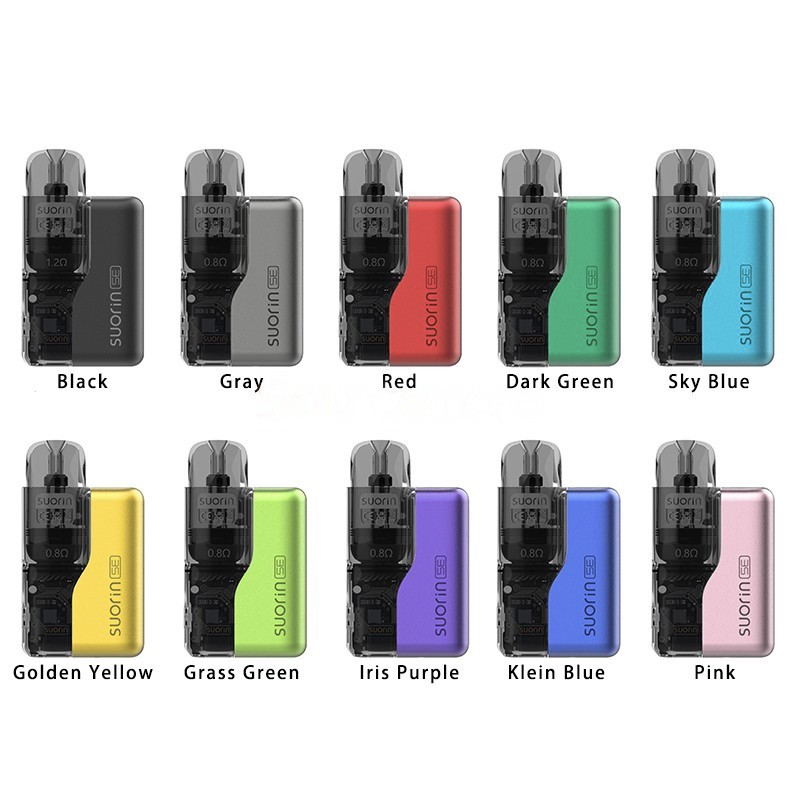 Stay Informed with Visual E-Liquid Window

Gone are the days of guessing when it's time for a refill. The Suorin SE Pod features a convenient visual window, providing a clear view of your e-liquid levels. This feature eliminates any unexpected dry hits, giving you complete control over your vaping sessions.
Effortless Draw Activation

Embrace the simplicity of draw-activated vaping. No buttons, no fuss—just inhale and enjoy. This feature not only enhances the overall user experience but also ensures a seamless and intuitive operation.
Portability Meets Style

The pocket-friendly design of the Suorin SE Pod Kit makes it your ideal on-the-go companion. Slip it into your pocket or bag effortlessly, and enjoy vaping wherever you roam.
Suorin SE Pod Vape Kit redefines convenience and performance in the vaping realm. With its robust battery, versatile pod compatibility, informative design, and effortless operation, it's a testament to the strides made in enhancing the vaping experience. Enjoy your vaping time at our online vape shop uk now.
Hot Vapes In UK: