In the period of rapid upgrading of electronic cigarettes, the Rincoe Jellybox XZ Vape Kit stands out as a true testament to innovation and performance. Crafted with meticulous attention to detail and boasting a sleek design, this vaping powerhouse is set to revolutionize your vaping experience.
Built to Last

The Jellybox XZ Vape Kit is meticulously constructed with a combination of Zinc Alloy and PC, making it not only durable but also lightweight. This ensures that your device can withstand the rigours of daily use while remaining comfortable to hold.

Unleash the Power

Equipped with dual 18650 batteries, the rincoe jellybox xz kit delivers an impressive maximum output of 228W, giving you the freedom to explore a wide range of vaping experiences. What sets it apart is the ability to adjust the power across five different levels, allowing you to fine-tune your vape exactly to your liking.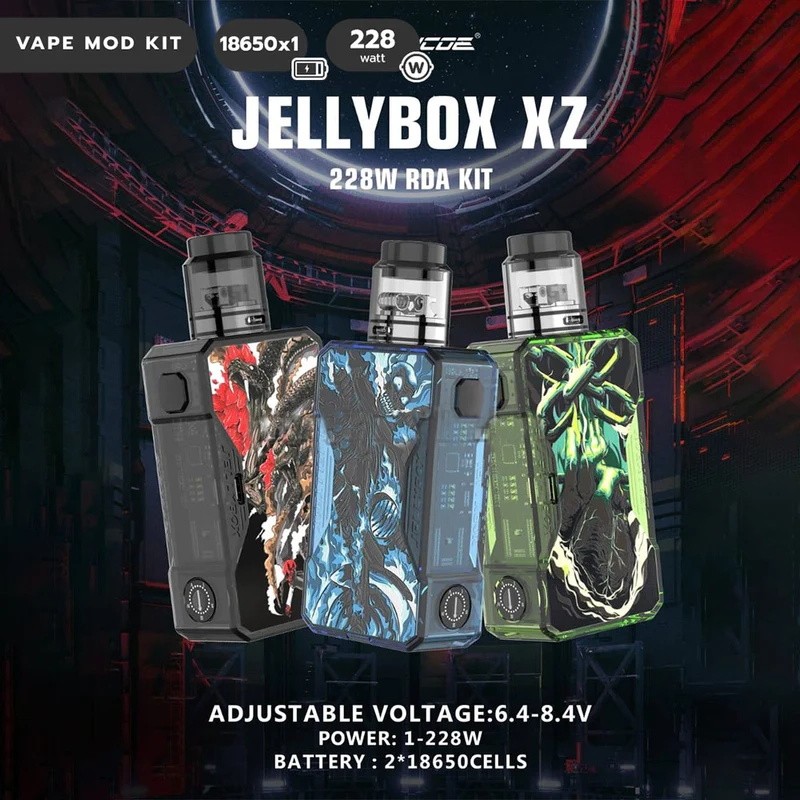 Effortless Operation

Simplicity meets functionality with the button-activated design of the Jellybox XZ. Navigating through your vaping settings has never been more intuitive, putting you in control of your experience with ease.

A Perfect Match: Metis V2 RDA

The Jellybox XZ Vape Kit comes paired with the Metis V2 RDA, featuring a 510 thread for seamless compatibility. This dynamic duo is a match made in vaping heaven, providing the best Direct-to-Lung (DTL) vaping experience. Prepare to be immersed in a world of immense clouds and mellow flavours that will tantalize your taste buds.

Conclusion

For those who crave power, precision, and performance, the Rincoe Jellybox XZ Vape Kit is the answer. Its durable construction, customizable power levels, and compatibility with the Metis V2 RDA ensure that you'll have a vaping experience like no other. Say goodbye to compromises and hello to a world of massive clouds and exquisite flavours. Enjoy your time at our vape shop now.
Cheap Sale Vapes In UK: